It's that time of the year again.

A time for colours to be thrown around, for get-togethers and of celebration – celebration of colours, celebration of the victory of good over evil and a celebration of love and togetherness.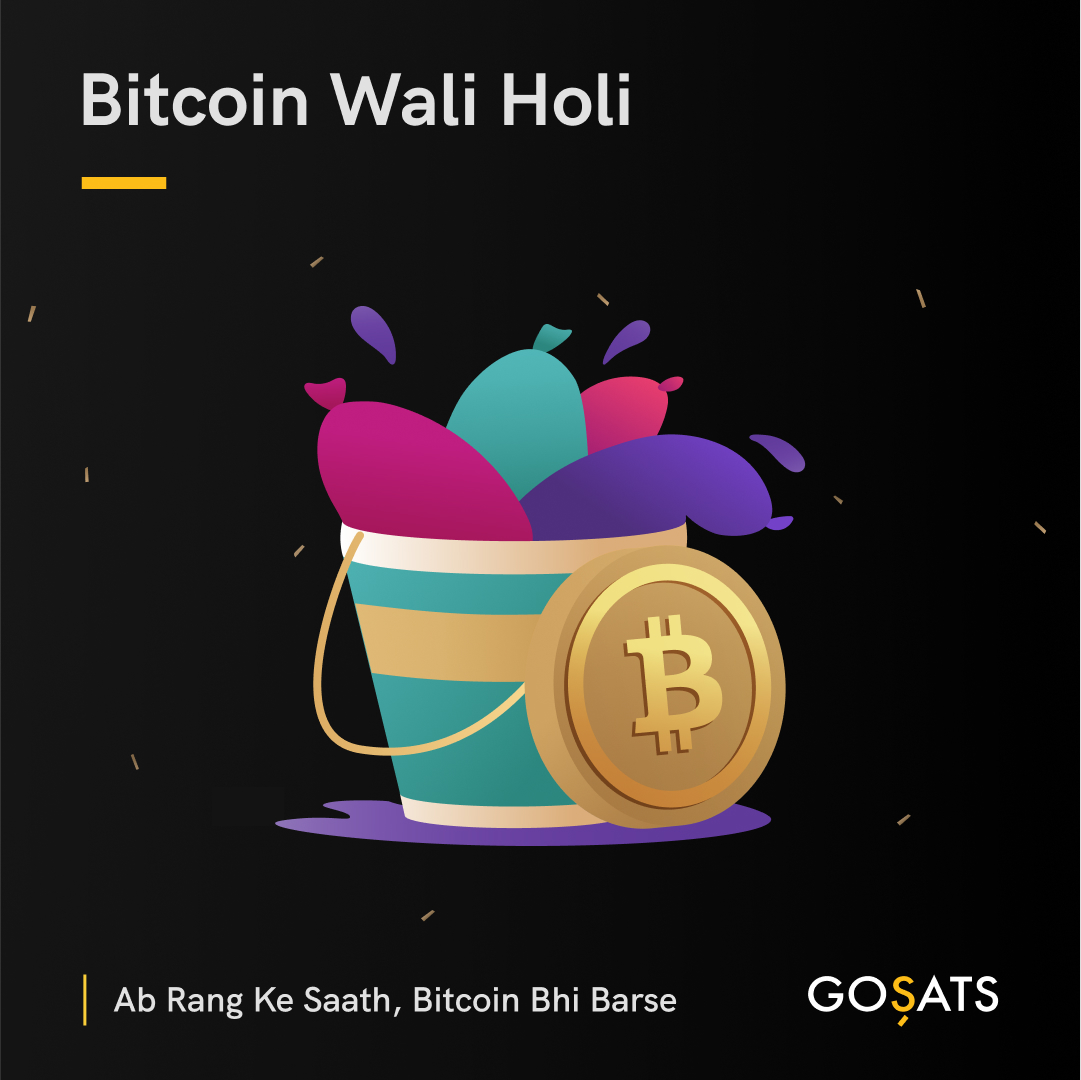 This Holi, we've decided to get into the action and make this celebration time even more rewarding for all of our users.
Over today and tomorrow, we'll be giving out lots of rewards.

– Boosted Rewards of 2% on the GoSats Elite Card
– Updated, More Rewarding Spin Wheel
– Updated Referral Rewards to 5000 sats
– And, a Twitter giveaway on Holi for you to earn even more Bitcoin!
Pause the celebrations for a while, and open up the GoSats app because it's time to stack big right now.
Happy Holi, and as usual happy stacking everyone!