Only 21 million Bitcoin.
Every single sat counts!
Every sat that's stacked takes you one step closer.
One step closer on the road to financial freedom.
As we get set to celebrate Independence Day and our hard-fought freedom, we at GoSats are looking to help you stack your freedom!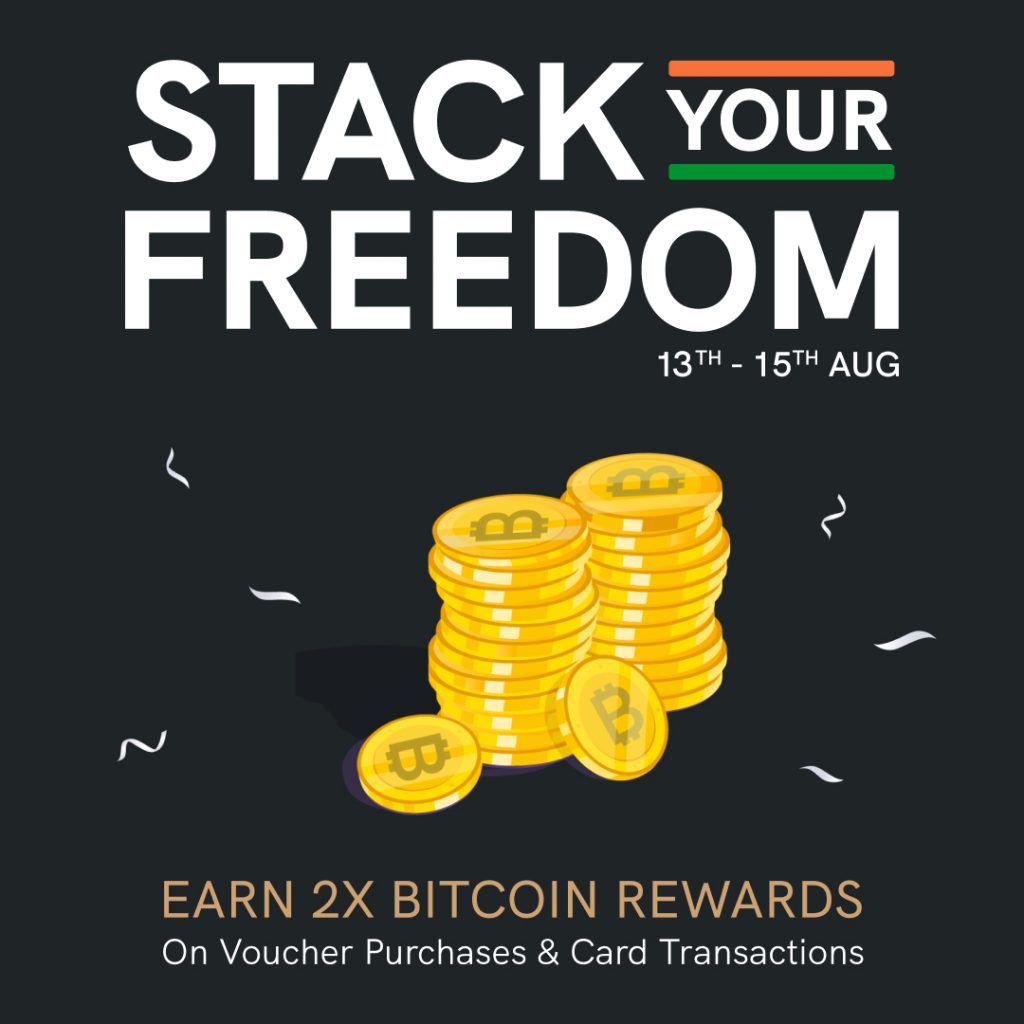 For the next few days, until August 15th, shopping on GoSats just becomes even more rewarding!
You can now earn 2x Bitcoin rewards on voucher purchases and card transactions!

This seems like a wonderful time to shop amazing Independence Day deals in offline and online stores, and build your stack of Bitcoin!
Go On! Stack your Freedom now!