As the festivities of Eid approach, we are incredibly excited to invite you to a special celebration with Bitcoin Biriyani Bash".

On the 28th and 29th of June, all users earn a whopping 10% Bitcoin back on all your Swiggy and Zomato voucher purchases.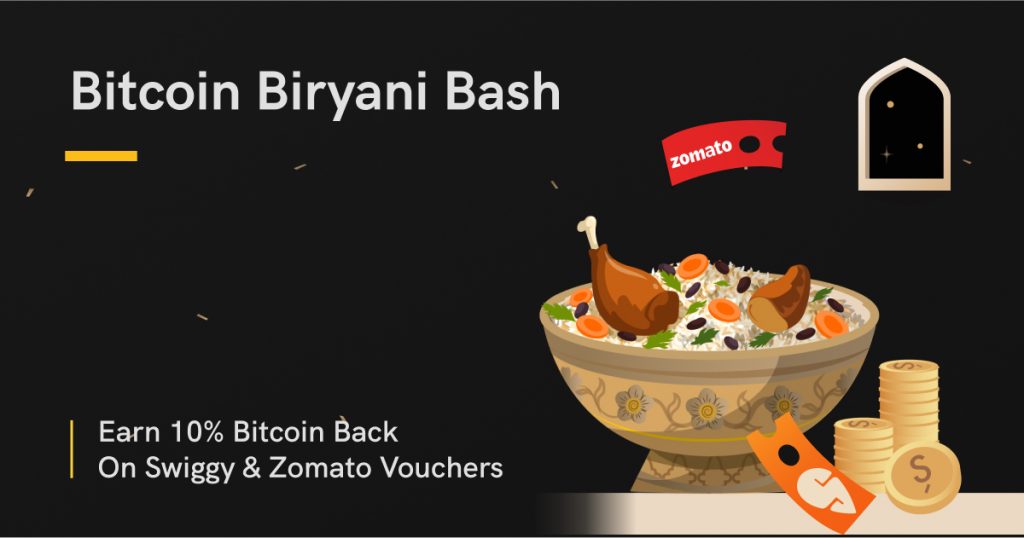 With this incredible limited-time offer, you can delight in the sumptuous flavours of Eid with your loved ones and get rewarded with lots of Bitcoin. It's the perfect opportunity to build your stack!
So, gather your loved ones, come together, and indulge in the joys of Eid with Bitcoin Biriyani Bash.
Make sure to stay tuned to our social media channels for exciting updates and contests throughout the event.
We wish you a blessed Eid filled with happiness, togetherness, and mouth-watering biryani.
Thank you for being a valued member of the GoSats community.
Eid Mubarak!