It's been a long-time demand from the GoSats community to make changes to increase rewards on our referral program.
And today, we are delighted to announce the details of our updated referral rewards.
For every referral that you make on the GoSats platform, both you (referrer) and the referee earns 5000 sats after the referee makes their first transaction.
Now, this is one more way for you to add to your stack of sats!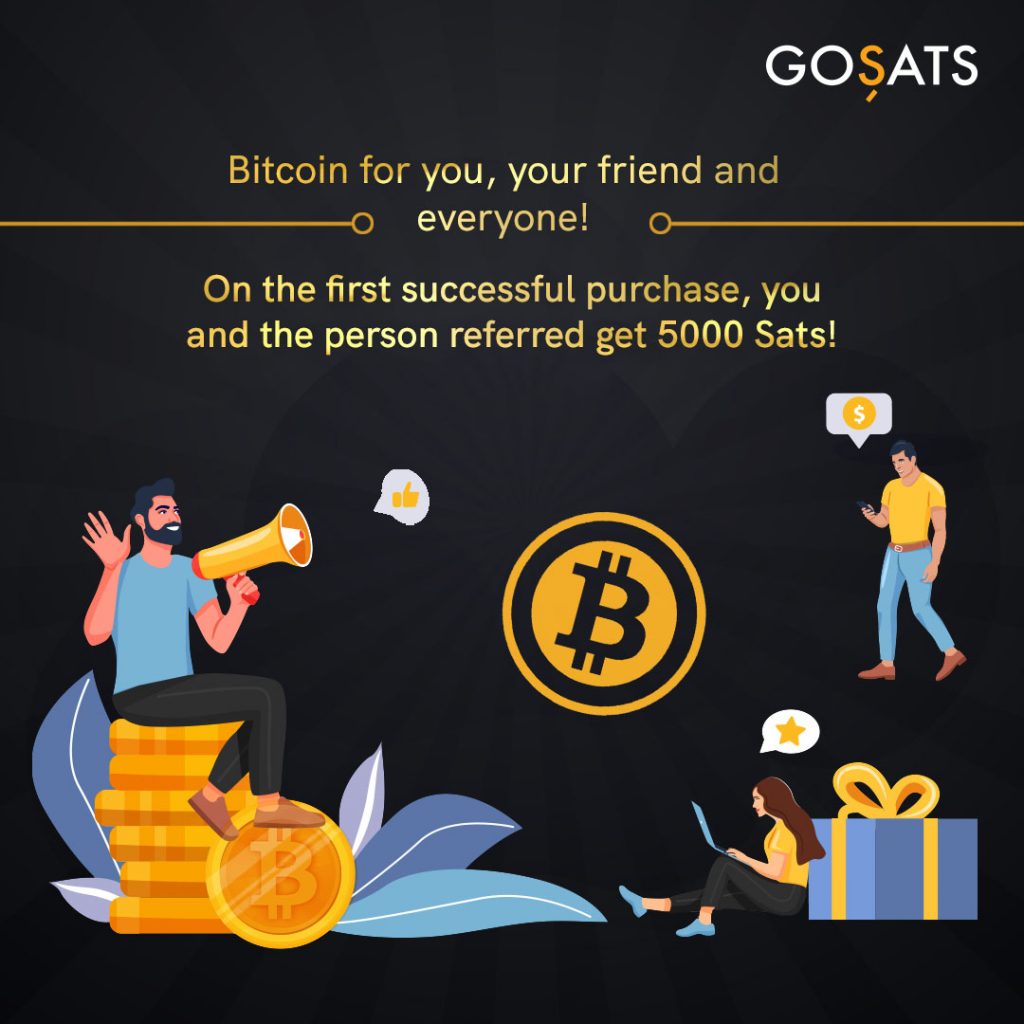 Don't wait around. Get your friends on to the Bitcoin revolution, and start stacking them sats right now!
Happy stacking!