It's time again for letting you all know of the brands we've newly on-boarded onto the GoSats platform.
Here's a list of the brands onboarded this week:
Ixigo
Book your flights with Ixigo, and fly your way into the future with Bitcoin rewards on every booking.
Now, simply search, book and go!
Please note that Bitcoin rewards can be earned only on flights, and not on other bookings made on Ixigo.
Rewards on GoSats: Rs58.8 worth Bitcoin rewards on flight bookings
Paytm Insider
Now, make your everyday plans more exciting with Paytm Insider. Book tickets and earn Bitcoin Rewards on everything from the latest live sport events, music festivals, concerts, standup comedy and open mic shows, food and shopping festivals, theatre, workshops and more.
Rewards on GoSats: 2% Bitcoin rewards on direct shopping
OnsiteGo
Get Bitcoin rewards on India's leading after-sales provider. Make your devices last longer with services such as Extended Warranty, Damage Protection, AMC Plans along with On-Demand Repair Services.
Now, make good things last longer – and get rewarded for the same!
Rewards on GoSats: Upto 8.68% Bitcoin rewards on direct shopping
The Souled Store
Your one-stop shop for casual and comfy wear is now available on GoSats. Shop for merchandise from franchises like IPL, Marvel, Disney, Harry Potter and more from this home-grown Indian brand, and earn Bitcoin rewards.
Rewards on GoSats: 3.92% Bitcoin rewards on direct shopping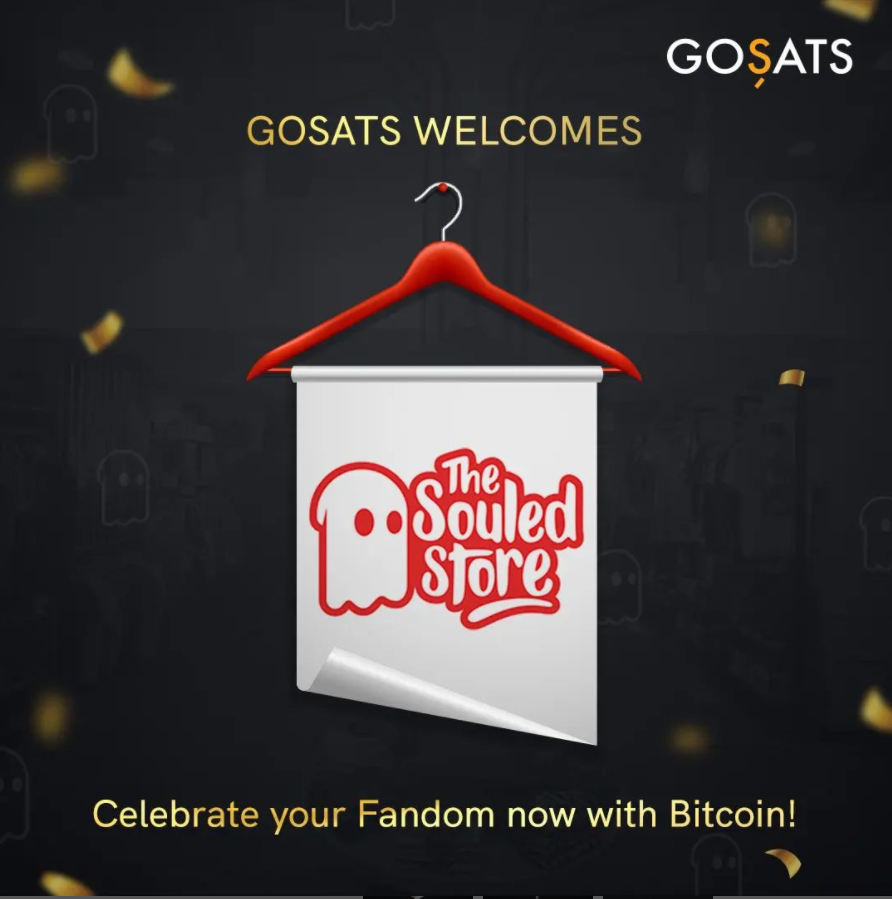 Skechers
Now, buy lifestyle and athletic footwear, apparel and accessories for every age and activity from Skechers and earn Bitcoin rewards on GoSats. Stay comfortable, get rewarded!
Rewards on GoSats: 4.9% Bitcoin rewards on vouchers
We hope these brands can help you add even more sats to your stack, and help you on the way to financial freedom.
Happy stacking!