2023 has been a great year for Bitcoin.

Let's keep the party going by continuing to stack sats. We're making that a little bit easier thanks to Bitcoin Grocery Week!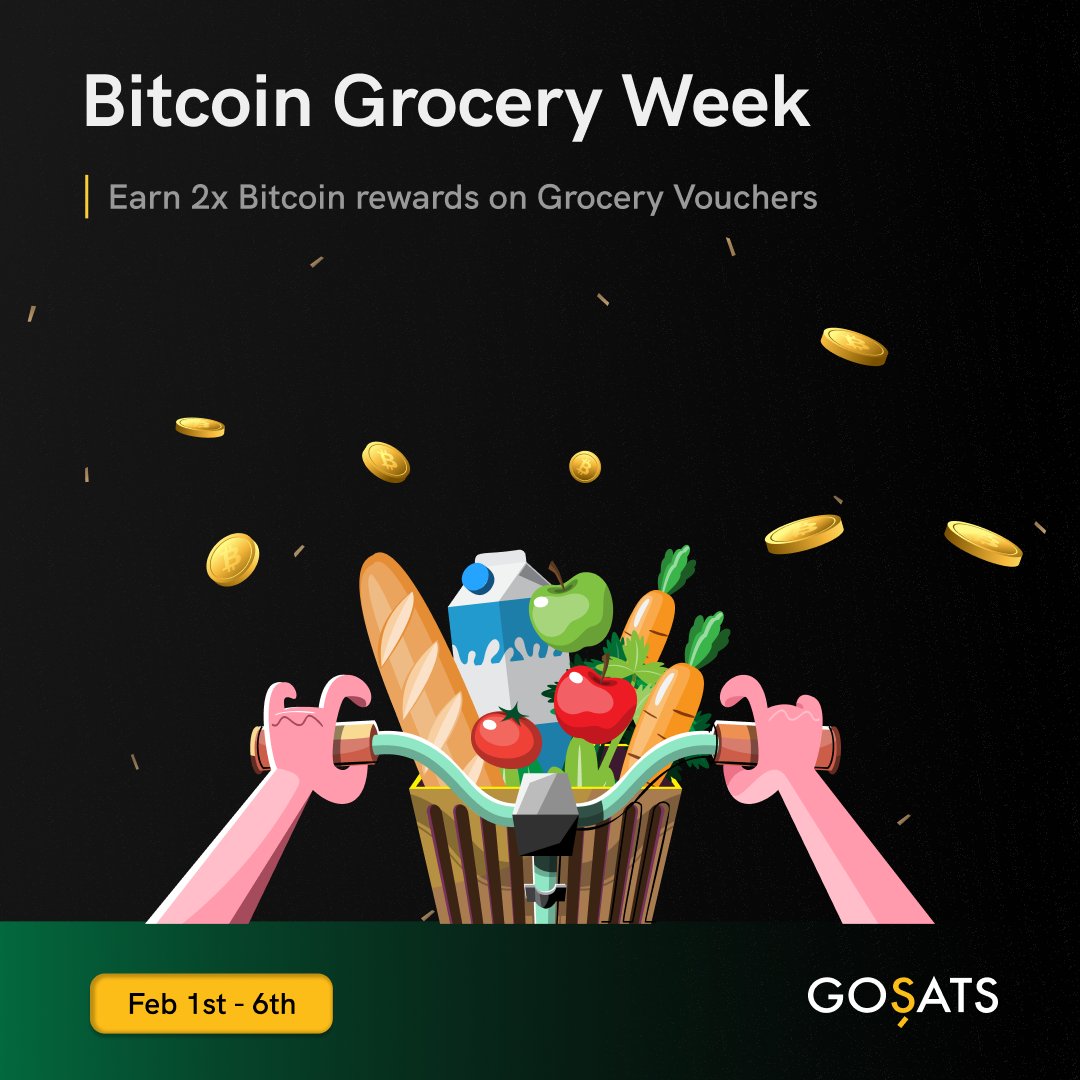 Starting today and up until the 6th of February, all users get 100% extra Bitcoin rewards on all grocery brand vouchers. This includes your favourite grocery brands like Flipkart (Supermart), Swiggy (Instamart), More and Spar.
Updated Rewards on these brand vouchers are as follows:
Spar: 4.9%
Flipkart: 2.8%
Swiggy: 3.92%
More: 2.1%
Get great prices on groceries and everything else you need for home, and build up your stack!

It's time to ready your grocery lists now!
Happy stacking!