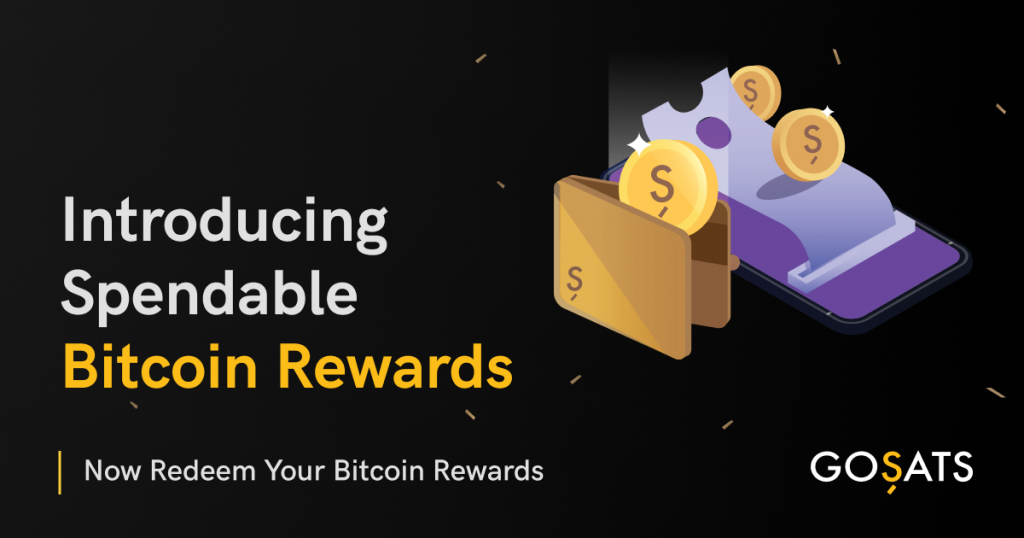 We are thrilled to announce the release of Spendable Bitcoin Rewards, a revolutionary and new product feature for our users.
This means that you can now redeem the Bitcoin rewards that you have stacked through GoSats on the app itself. As a first step, you will be able to start redeeming vouchers of your favourite brands starting today!
Why we built this
From the earliest days, building an ecosystem around Bitcoin was at the heart of our vision for what GoSats could eventually become.
Today, we take yet another important step towards that goal.
By allowing Bitcoiners to redeem the rewards that they have amassed with GoSats, this introduces a whole new way of shopping, and yet another dimension to the greatest financial asset of our lifetime.
We strongly believe this will help newcomers into the platform build trust and conviction in Bitcoin, and the platform as well.
Going forward, users need no longer be held back by the minimum withdrawal limit of 30,000 sats. Instead, from day 1 onwards, you can start redeeming their Bitcoin rewards to buy vouchers and rediscover a wonderful shopping experience aided by Bitcoin.
How it works
Here's How You Can Redeem Your Bitcoin Rewards
Step 1: Go To Brands Section on the GoSats App, and select the Voucher Of Your Favourite Grocery Brand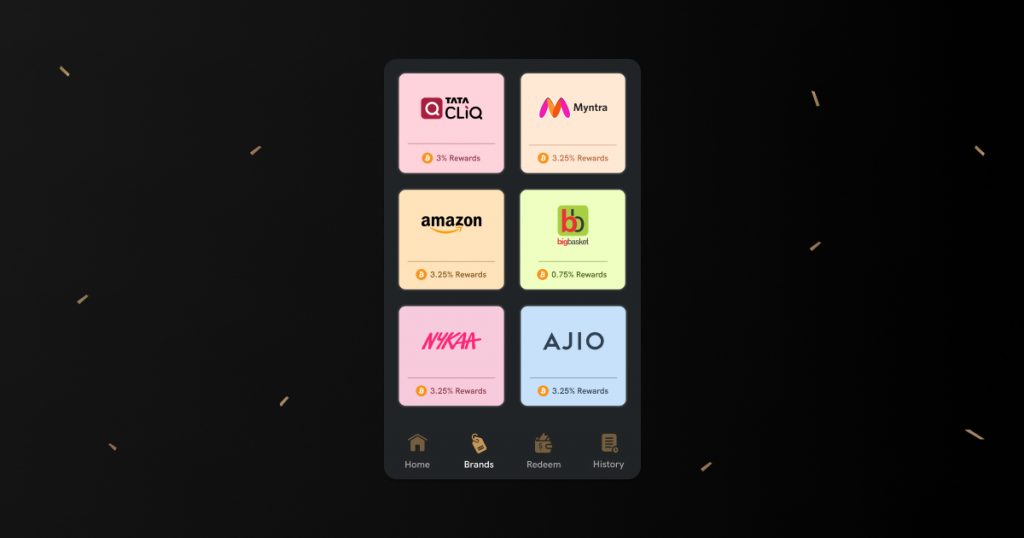 Step 2: Select the Voucher Purchase Amount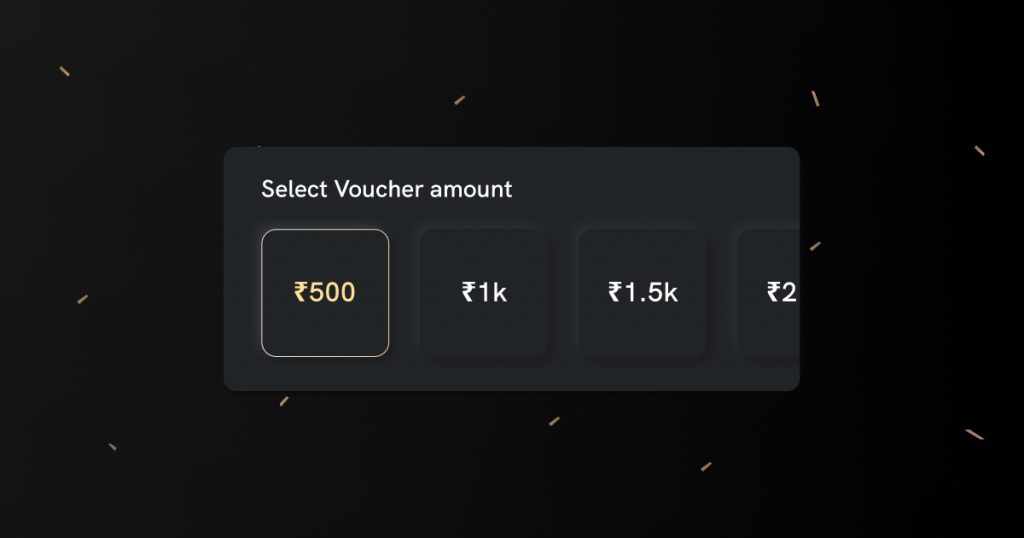 Step 3: Tick the Redeem Bitcoin checkbox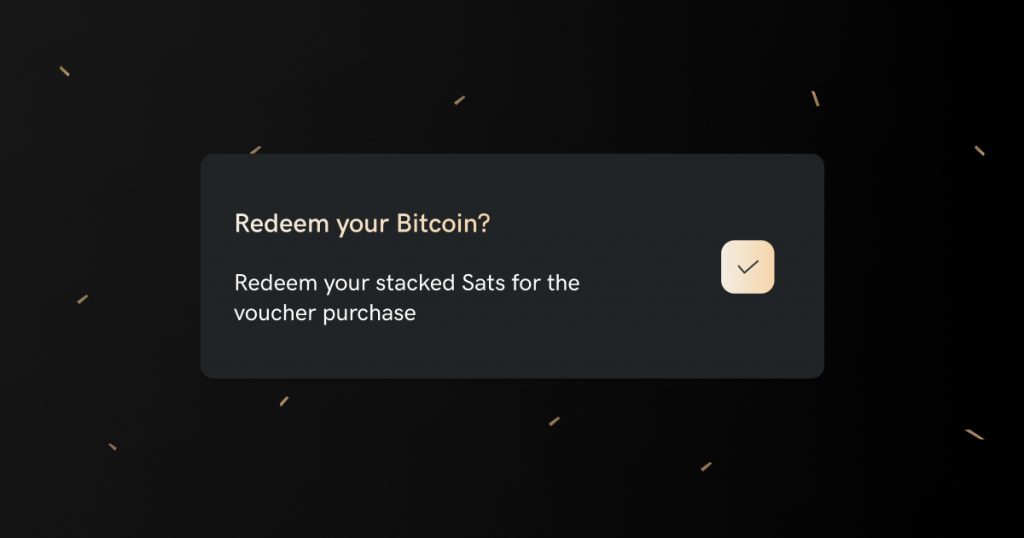 Slide 4: Select the amount of Bitcoin rewards you want to redeem for this particular purchase
A minimum of Rs1 worth of Bitcoin is needed to redeem.
If you have sufficient Bitcoin balance in your wallet, you may choose to buy the voucher with your rewards.
You may also choose to partially redeem your rewards, and complete the remaining payment through any of the available payment methods to purchase the voucher.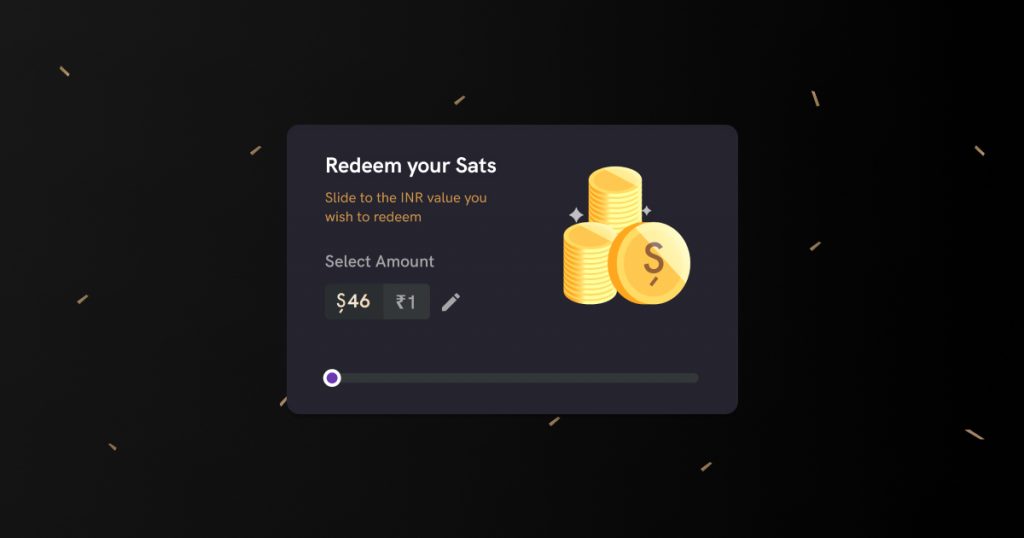 Slide 5: You Have Successfully Bought the Voucher…
… and received Bitcoin Rewards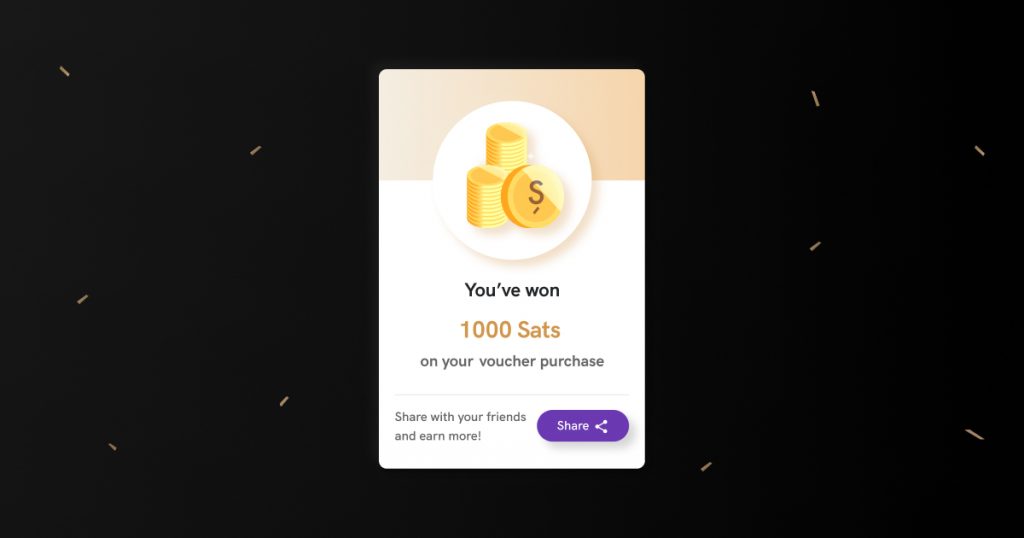 That's It!
Redeeming your Bitcoin Rewards Is That Simple!
Please note that with the launch of this feature, we have also disabled withdrawals in INR.
Go on and try this feature for yourself, and let us know what you think about Spendable Bitcoin Rewards on Twitter or our Telegram community.
Happy Stacking!