Today is Women's Day, and a reminder of the awesome women all around us who keep us all going.
To celebrate the occasion, we'll be giving out 100% extra rewards on 3 brands that are a favourite of our women users – Myntra, Nykaa and Zivame.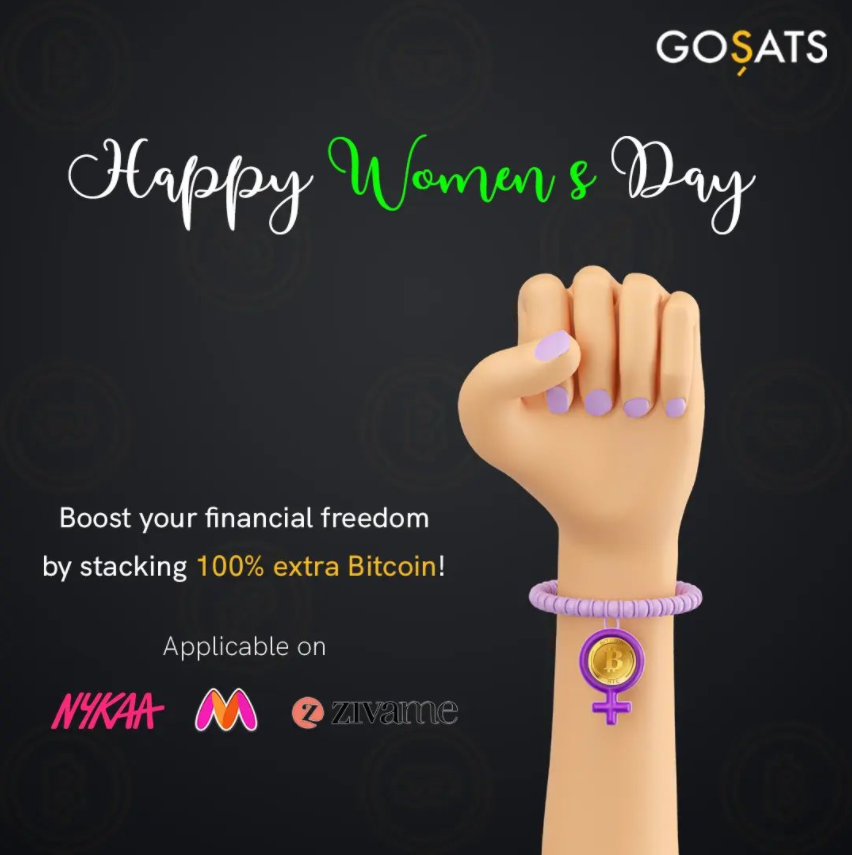 Updated Rewards for today:
Myntra – 9.1% on vouchers
Zivame – 7% on vouchers
Nykaa – 5.6% on vouchers
Even if you're not a woman, this could be a great opportunity to buy a gift for your better half or for the wonderful women around you.
Happy Women's Day from all of us at GoSats!