It's time once again to announce our latest brand partnerships.

This week, we're onboarding two amazing furniture brands:
Durian
You can now earn Bitcoin rewards on Durian – one of India's leading manufacturers, suppliers & retailers for Home & Office Furniture, Plywood, Veneer, Laminates & Doors.

Durian has been creating beautiful spaces within homes and offices since 1985, and have touched the lives of millions of people with our range of world class home and office furniture, innovative laminates, sturdy designer doors, exquisite veneers and top-grade plywood.

Rewards on GoSats: 6.72% Bitcoin rewards on direct shopping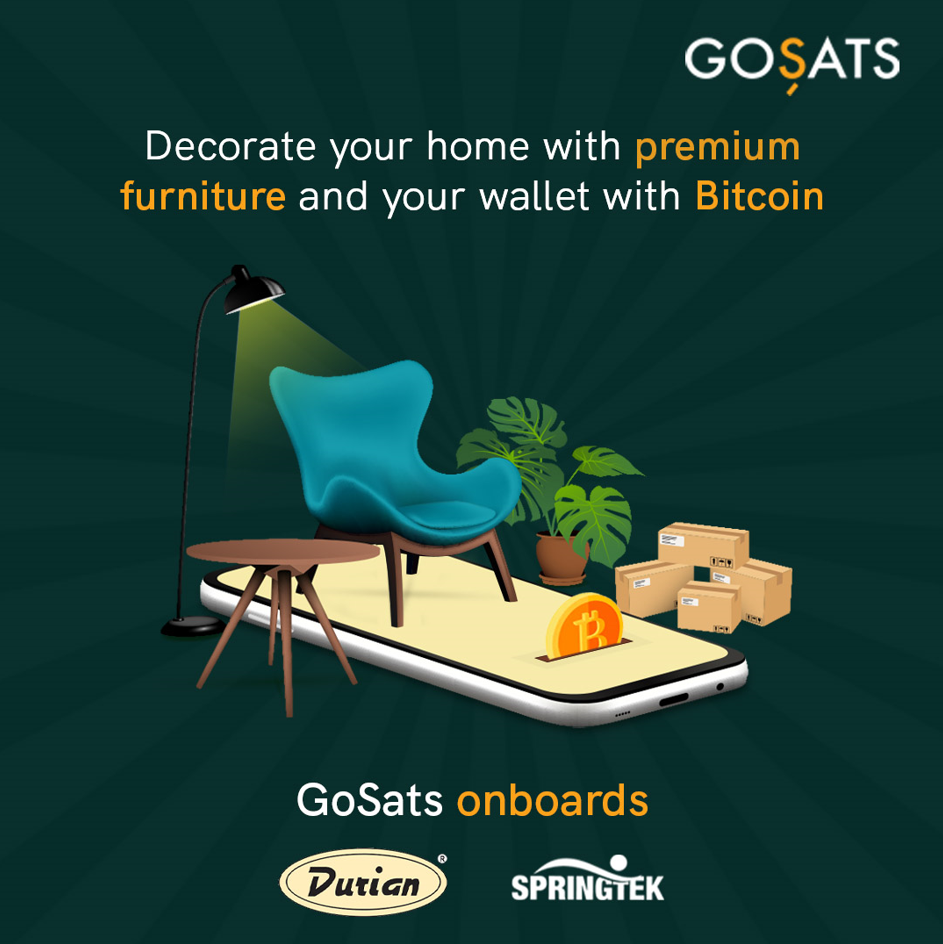 Springtek
Springtek is your comfort company committed to providing you solutions for a blessed sleep every night. Now, choose the mattress for your dreams, and earn Bitcoin rewards on GoSats!

Inspired and designed in India, Springtek products draw from modern architecture, Indian craftsmanship, fashion, and interior design.

Rewards on GoSats: 5.88% Bitcoin rewards on direct shopping

We hope these furniture experts can help you add to your stacked sats.
As usual, happy stacking!