Here's a quick round-up on all the news and happenings this past week from the world of Bitcoin.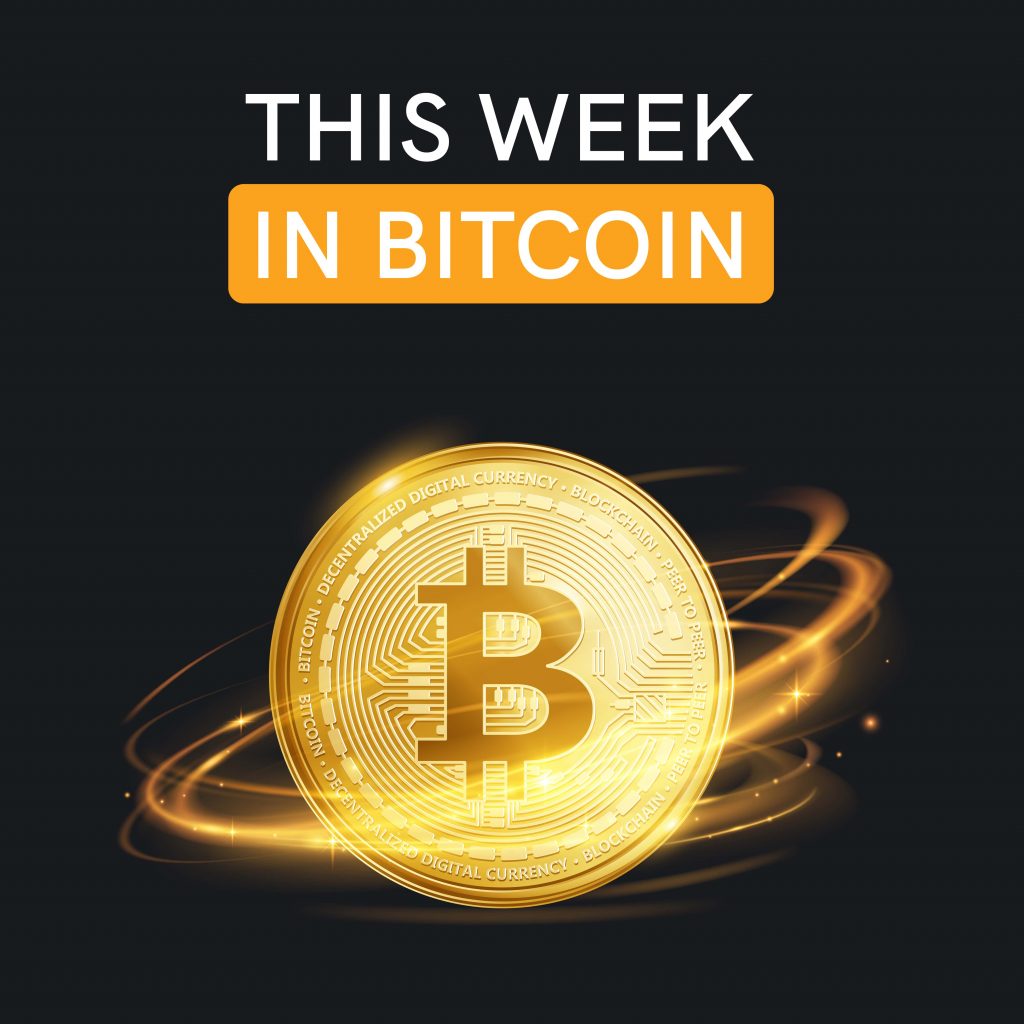 Paraguay One Step Closer To Being a Paradise for Bitcoin Miners
Paraguay's legislature has approved a bill that creates a tax and regulatory framework for crypto mining and trading.
The bill pertains specifically to crypto mining, commercialization, intermediation, exchange, transfer, custody and/or administration of crypto assets or instruments that allow control over crypto assets

Reports suggest that French Banking Giant BNP Paribas Is Entering the Crypto Custody Space
French Bank BNP Paribas (BNP) is entering the cryptocurrency custody space via a partnerships with Swiss digital asset safekeeping firm Metaco and crypto custody firm Fireblocks. What makes this deal particularly significant is BNP Paribas Securities Services' position as a major global custodian with almost $13 trillion in assets under custody.

750,000,000th transaction was processed by the Bitcoin network!

Singapore's Central Bank will reveal plans for turning the country into a Bitcoin and crypto hub next month
The Monetary Authority of Singapore (MAS) will release plans next month detailing guidelines for the country of Singapore to become a hub for bitcoin and other cryptocurrencies, according to a press release from the regulator.

While the country seeks friendly relations with those seeking to operate in the greater cryptocurrency space and become a digital asset hub, much of the release detailed the importance of setting stricter expectations for entities intended on using Singapore as a shield for bad practices. Amid the contagion which has fueled market downtrends these previous months, some of the companies which imploded as a result of falling asset prices cited Singapore as their base of operations.

Tesla sold 75% of its Bitcoin holdings in Q2
A Q2, 2022 update by Tesla shows the company sold 75% of its bitcoin holdings, adding $936 million in cash to its balance sheet.

Just a year after calling Bitcoin (BTC) a digital asset with a "long-term potential", this sale of Bitcoin by Tesla is a rapid retreat for Elon Musk.
"It was important for us to maximize our cash position…We are certainly open to increasing our bitcoin holdings in future, so this should not be taken as some verdict on bitcoin. It's just that we were concerned about overall liquidity for the company," Musk was quoted as saying by news agency Reuters.
Tesla has not revealed the price at which it sold its BTC holdings. However, Musk said Tesla would be open to increasing its crypto holdings in the future.

RBI seeks ban, but India needs global support to regulate it, says FM Nirmala Sitharaman in Lok Sabha
The Reserve Bank of India has recommended a ban on cryptocurrencies citing 'destabilising effects' for the country's monetary and fiscal health, but a law to regulate or ban cryptocurrencies can only be effective once there's some form of international agreement in place, the Finance Minister said on Monday.
"Cryptocurrencies are by definition borderless and require international collaboration to prevent regulatory arbitrage," Finance Minister Nirmala Sitharaman said in a written reply to a question from Lok Sabha MP Thol Thirumavalavan seeking information on the government's plans to legislate restrictions on such instruments.

Informing the Lok Sabha about the RBI's concerns over the adverse effects cryptocurrencies could have for the economy, Ms. Sitharaman said: "In view of the concerns expressed by RBI on the destabilising effect of cryptocurrencies… RBI has recommended framing of legislation on this sector. RBI is of the view that cryptocurrencies should be prohibited."

Dubai is seeking to break into the world's top 10 metaverse economies
Dubai is seeking to break into the world's top 10 metaverse economies under a new strategy that envisions the sector supporting as many as 40,000 additional virtual jobs and adding $4 billion to the city's GDP in five years.
The government aims to develop global standards in building safe and secure platforms for users and develop infrastructure and regulations to accelerate the adoption of these technologies, state-run WAM news agency said. The plan, launched by Dubai Crown Prince Sheikh Hamdan bin Mohammed, aims to support the government's goal of increasing the number of blockchain companies by five times in five years. Dubai is already home to over 1,000 companies in the metaverse and blockchain sector, which contributes $500 million to the national economy, Sheikh Hamdan said.