It's the start of a brand new month, and this means it's time once again for Bitcoin Grocery Week!
Starting today and up until the 6th of June, all users get 100% extra Bitcoin rewards on all grocery brand vouchers. This includes your favourite grocery brands like BigBasket, Flipkart (Supermart), Swiggy (Instamart) and Spar.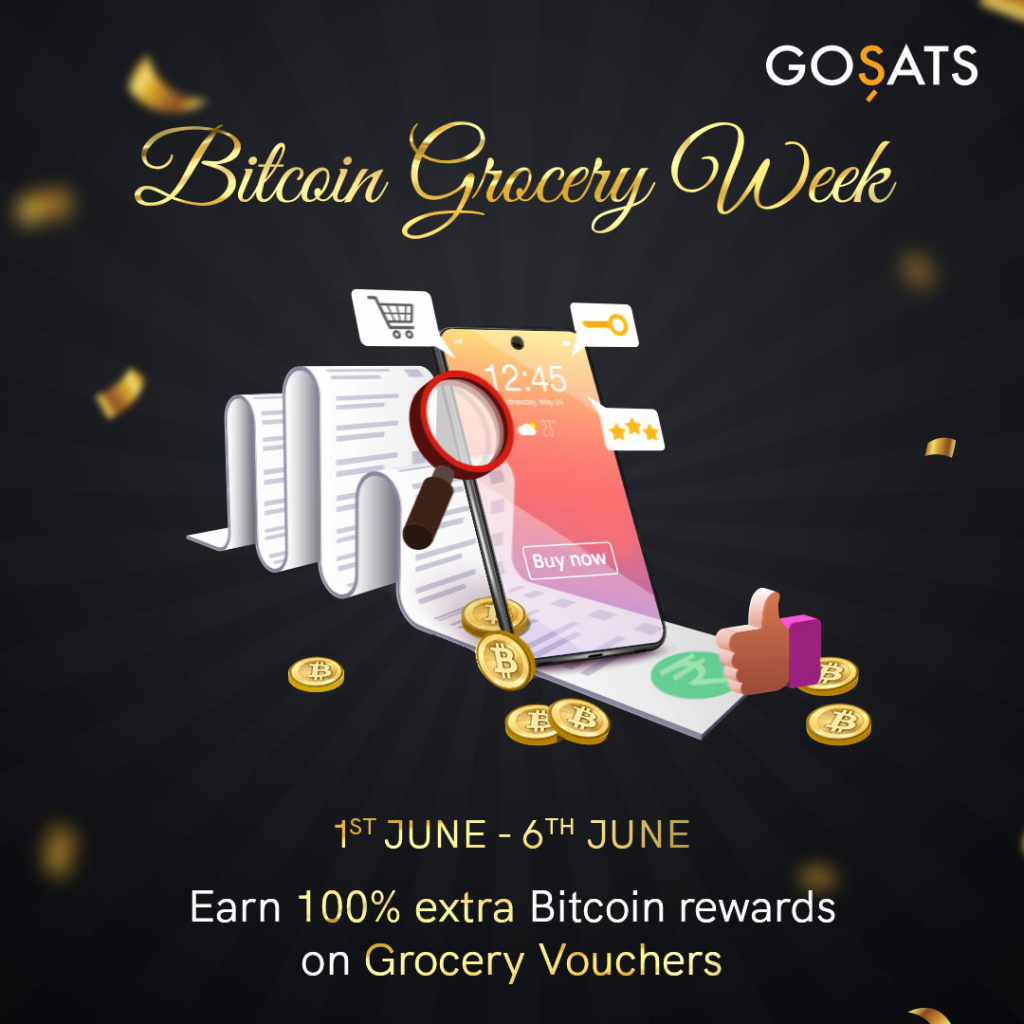 Updated Rewards on these brand vouchers are as follows.
BigBasket: 7%
Spar: 4.9%
Flipkart: 2.8%
Swiggy: 3.92%
There are also exciting offers and sales running at all these stores during this period. So, this is a great time for you to shop for great deals and build your stack while the price of Bitcoin is still on a discount!
So, what are you waiting for? Ready your grocery lists and start shopping!
Happy stacking!