We are delighted to announce the launch of yet another exciting feature for GoSats Card Users.
We have enabled bank transfer deposits on the GoSats Card, which means you can now add money instantly via IMPS.
This feature allows you to add money to your GoSats Card seamlessly, and enables a more reliable mode of loading money and thereby, a better stacking experience.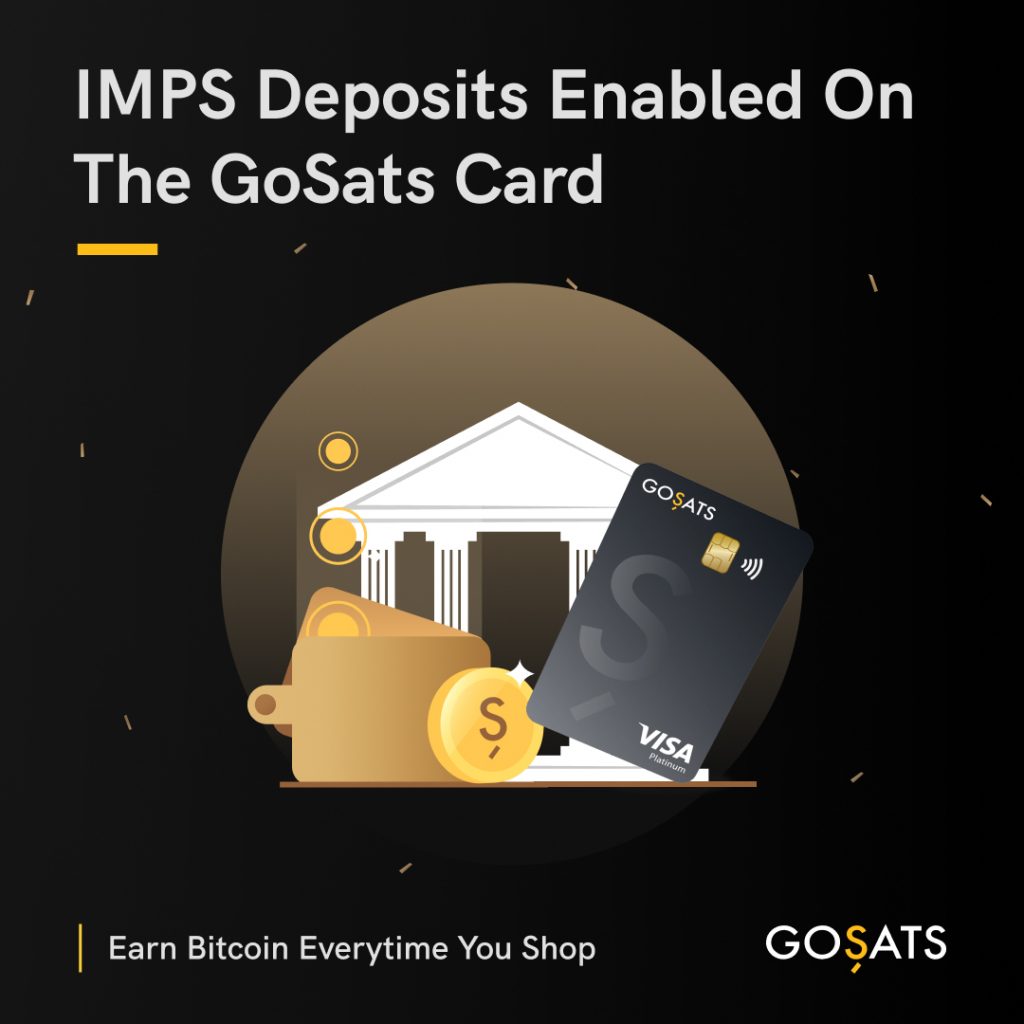 Doing what we do best, we are also rewarding you for adding money via the bank transfer feature!
When you load money to your GoSats Card via bank transfer deposit for the first time, you are rewarded with 3000 sats. You also earn 1000 sats each on the next two transfers.
We are also exploring how the GoSats Card could eventually add more functionality in reference to being your preferred mode for banking payments.

Additionally, we are striving to re-enable the 'Add Money' feature on the GoSats Card for other modes of payments (like UPI, cards etc) shortly.

We hope this new feature adds to your stacking experience.
Experience the magic of instant bank transfer deposits on your GoSats Card right now!