With the start of another major tournament, the cricketing season is once again upon us! Just a few matches into the Men's T20 World Cup, fans all over the world have witnessed a glimpse into the fun and excitement that lies ahead in the month-long cricketing extravaganza!

Regardless of whether you're a die-hard cricketing fanatic or you're just a casual observer of the game, we're here to make this a time to remember with the GoSats T20 World Cup Mania.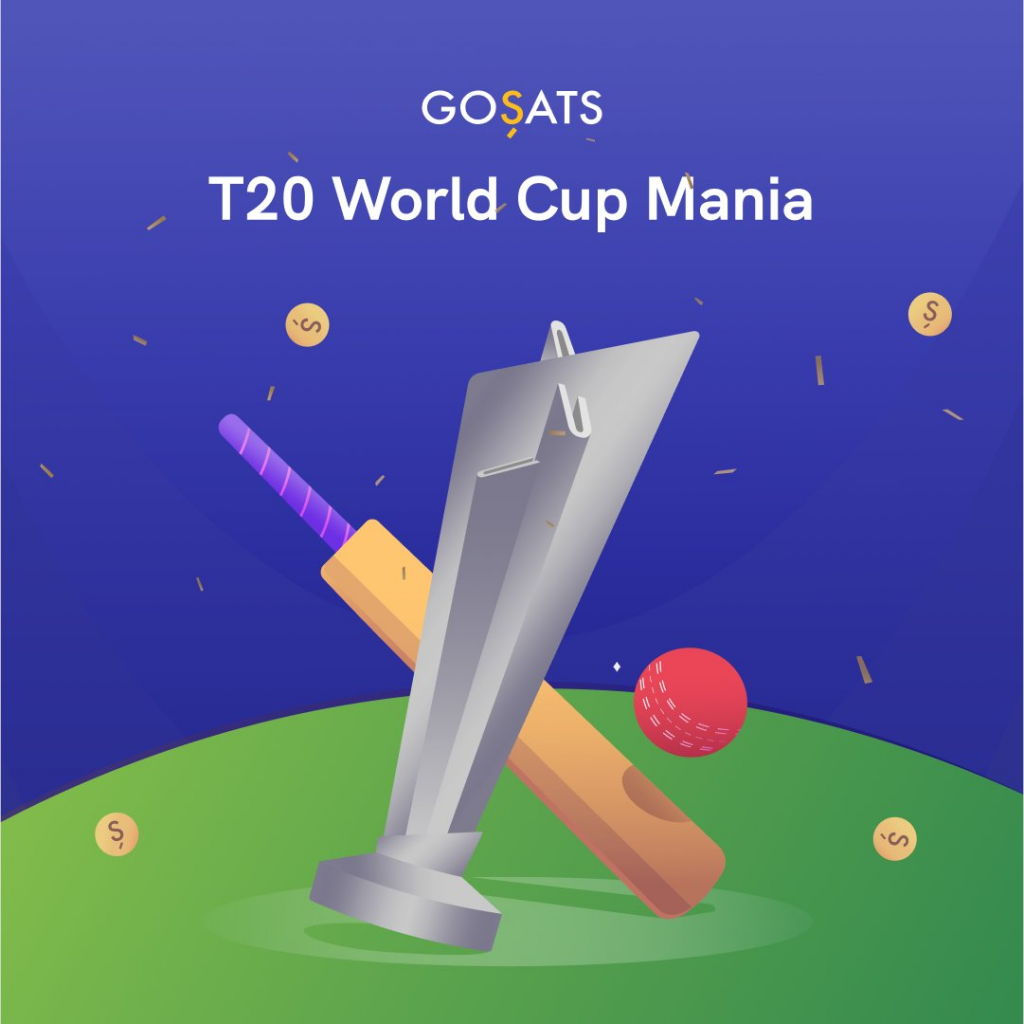 Here's how you can most of the upcoming cricketing season, and build your stack of Bitcoin:
Cricket Trivia
Think you know your cricket? Answer questions from the world of cricket and earn rewards daily!
Everyday, you get a brand new quiz in the app for the chance to answer 5 questions. Get 3 out of 5 questions right and win Bitcoin rewards!

Weekly Purchase Streak
Shop brand vouchers or make card transactions (over Rs 200) for 7 consecutive days and earn 10,000 sats on completing the Week 1 Purchase Streak.

For 2nd successful Streak: 20k sats 
For 3rd successful streak: 30k sats
For 4th successful streak: 40k sats

Thus, you can earn a total of 100,000 sats on completing 4 consecutive Weekly purchase streaks!
Highest Stacker of the Week
Stack the most sats weekly, and take home a special prize!
The highest stacker for Week 1 takes home a Marshall Acton II speakers. There are new, exciting rewards every week.
So, get ready to live the game you love with us during the World Cup!

Happy stacking!