Here's a quick round-up on all of the happenings in the world of Bitcoin last week.
Crypto trading, user signups see jump in India on stable Bitcoin
Crypto trading volume as well as user signups have reportedly witnessed a jump of up to 45% in recent weeks because of stability in Bitcoin price and a weak rupee.
Bitcoin Lightning Network capacity strikes 5,000 BTC
Despite macroeconomic headwinds and sluggish price action, the Lightning Network, the layer-2 payments solution for Bitcoin continues to flourish.
In effect, more and more Bitcoin is being introduced to Lightning Network payment channels worldwide, as Bitcoiners continue to support the growth of the network.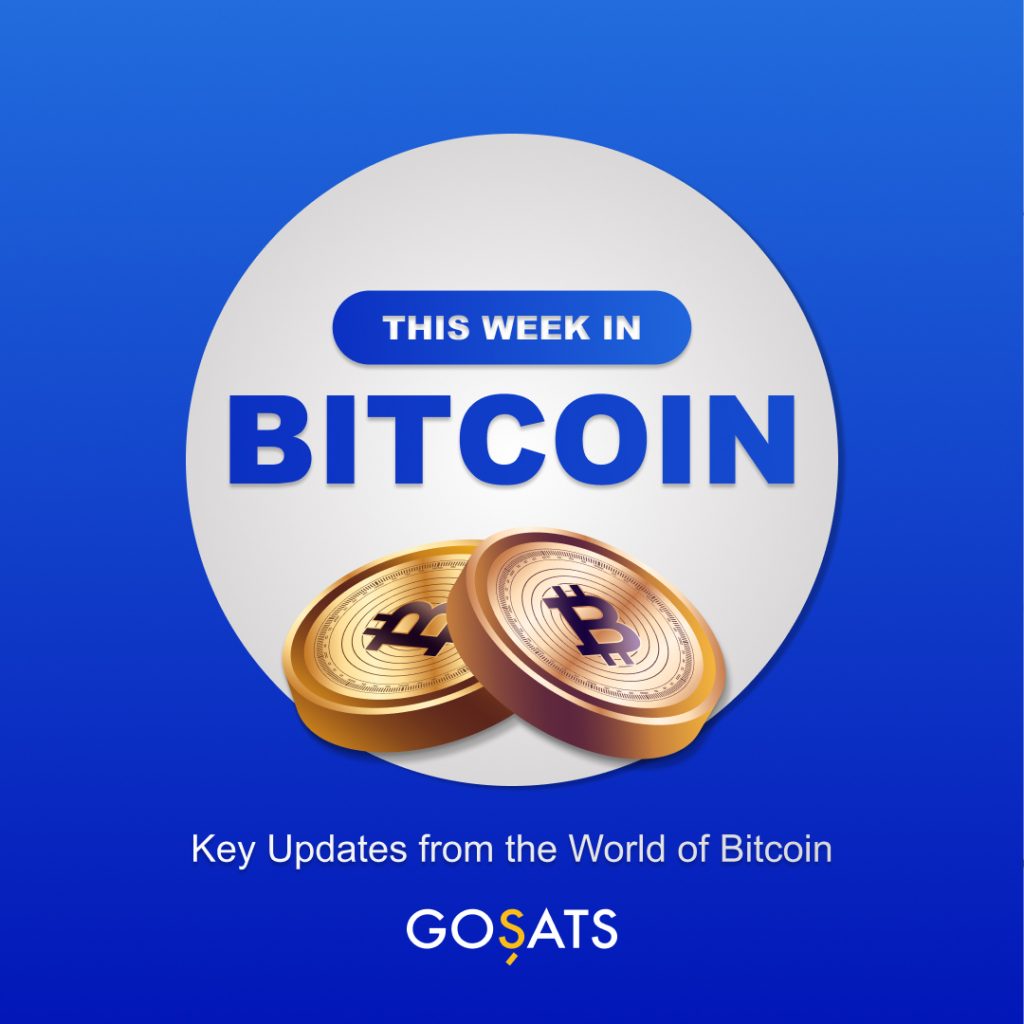 Russia to allow international crypto trade for any industry without restrictions
Ivan Chebeskov, director of the Financial Policy Department for the ministry, explained in a recent interview. "We are going to allow international settlements in cryptocurrencies for any industries without restrictions."
Telegram @Wallet Bot Now Lets Users Exchange Crypto With Each Other
Developers behind the Telegram @Wallet Bot, which allows Telegram users to purchase cryptocurrencies with a bank card, exchange and transfer to other wallets, have launched a P2P cryptocurrency exchange.
EU Agrees On Text Of Landmark Crypto Bill MiCA
The European Union (EU) has agreed on a legal framework for bitcoin and cryptocurrencies known as Markets in Crypto Asset Regulation (MiCA).
The EU also plans discuss crypto regulation with the U.S. in a IMF-World Bank meeting, following diplomats' agreement on the bill's text.
EU announces new sanctions on Russia, banning Russian Bitcoin wallets and accounts from interacting with EU service providers
The European Union (EU) doubled down on previous sanctions against Russia which limited bitcoin and crypto transactions resulting in an outright ban against all transactions
Namibia's central bank says Bitcoin can be accepted as payment
Although cryptocurrencies do not have the status of legal cash in Namibia, the country's central bank, the Bank of Namibia (BON), has announced that it has now included "virtual assets (VA) and virtual assets service providers (VASP) under its Fintech Innovations Regulatory Framework in a phased approach, through its innovation hub."