Here's a quick round-up on all of the happenings in the world of Bitcoin last week.
Indian Enforcement Directorate Freezes Bitcoin Held at Crypto Exchange Binance in Ongoing Investigation Involving Wazirx
India's Enforcement Directorate (ED) says it has frozen more than 77.6 bitcoins that were transferred to Binance from Indian crypto exchange WazirX. The freeze is part of a money laundering investigation into a mobile gaming application called E-nuggets.
Developers Can Now Issue Assets Like Stablecoins On Bitcoin
Lightning Labs on Wednesday released the first version of the Taro open-source software to enable minting, sending and receiving assets on the Bitcoin blockchain.
The alpha release enables developers to issue tokens on testnet, an alternative Bitcoin blockchain made specifically for public testing.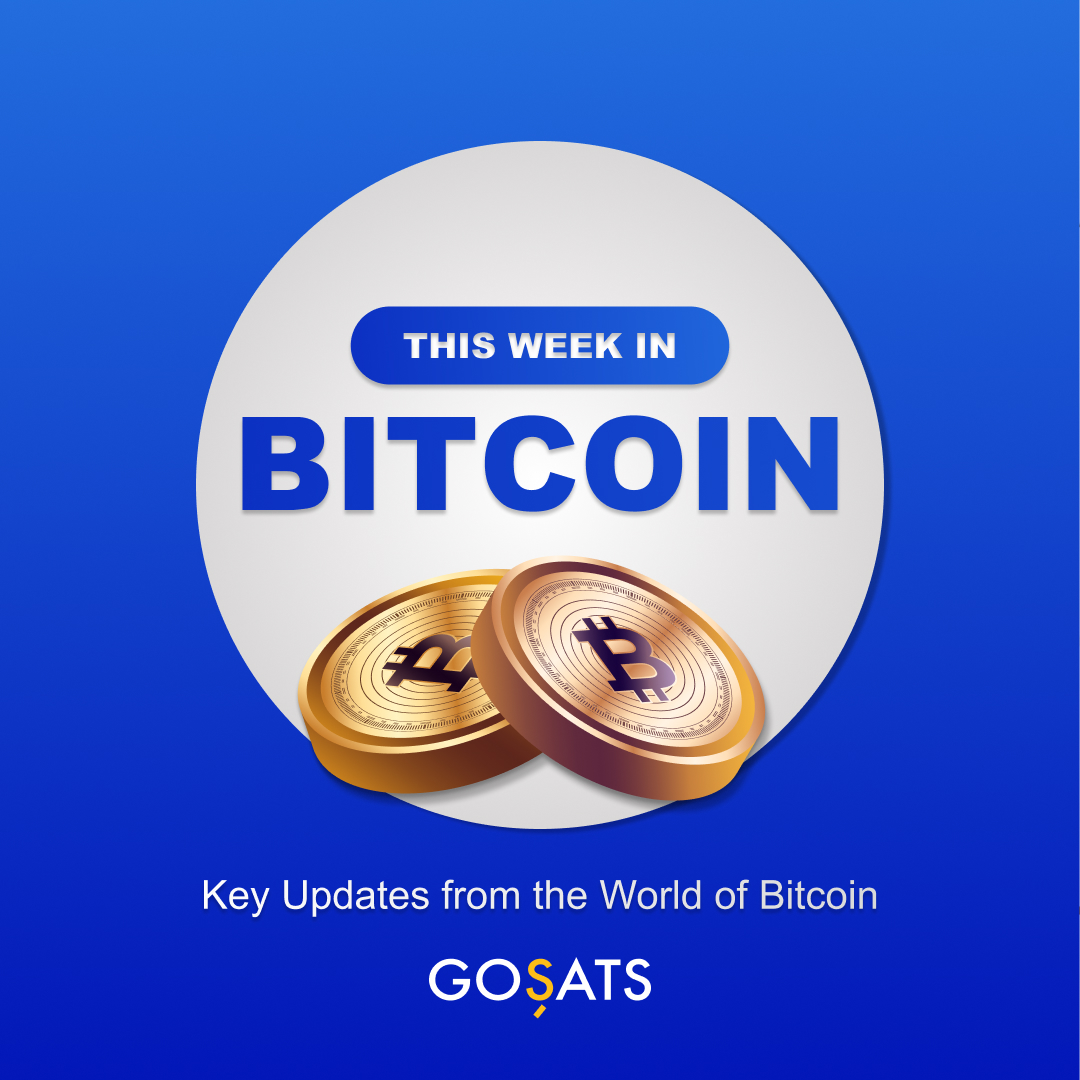 50 MILLION users in Kenya now have access to Bitcoin and Lightning payments
Although Bitcoin is yet to be legalized in the country, a whopping 50 million Kenyans can now receive Bitcoin payments, thanks to crypto exchange Bitnob's integration with the M-Pesa network, a leading mobile phone-based money transfer service, payments and micro-financing service operating in the region.

Kazakhstan Completes First Crypto Purchase With Local Currency, Eyes Regulation
Kazakhstan's first cryptocurrency purchase with its local currency, the tenge, took place today as the country considers "full legal recognition" of the asset class.
The country will continue running a pilot program through this year to test demand and security.

US Lawmakers introduce bill to let 401(k) retirement accounts invest in Bitcoin and crypto
Three republican members of Congress presented a bill, named the Retirement Savings Modernization Act, designed to enable investment managers to offer bitcoin and cryptocurrencies in their 401(k) plans, per a Congressional filing.
The bill is likely to be presented following the midterm elections in November 2022.