Here's a quick round-up on all of the happenings in the world of Bitcoin last week.
Indian Finance Minister: Crypto Regulation Should Be an International Priority
FM Nirmala Sitharaman said how to regulate crypto assets should be an international priority & will be a big topic of discussion at a summit that will be held next month to kick off India's year-long stint of holding the presidency of the G20 nations.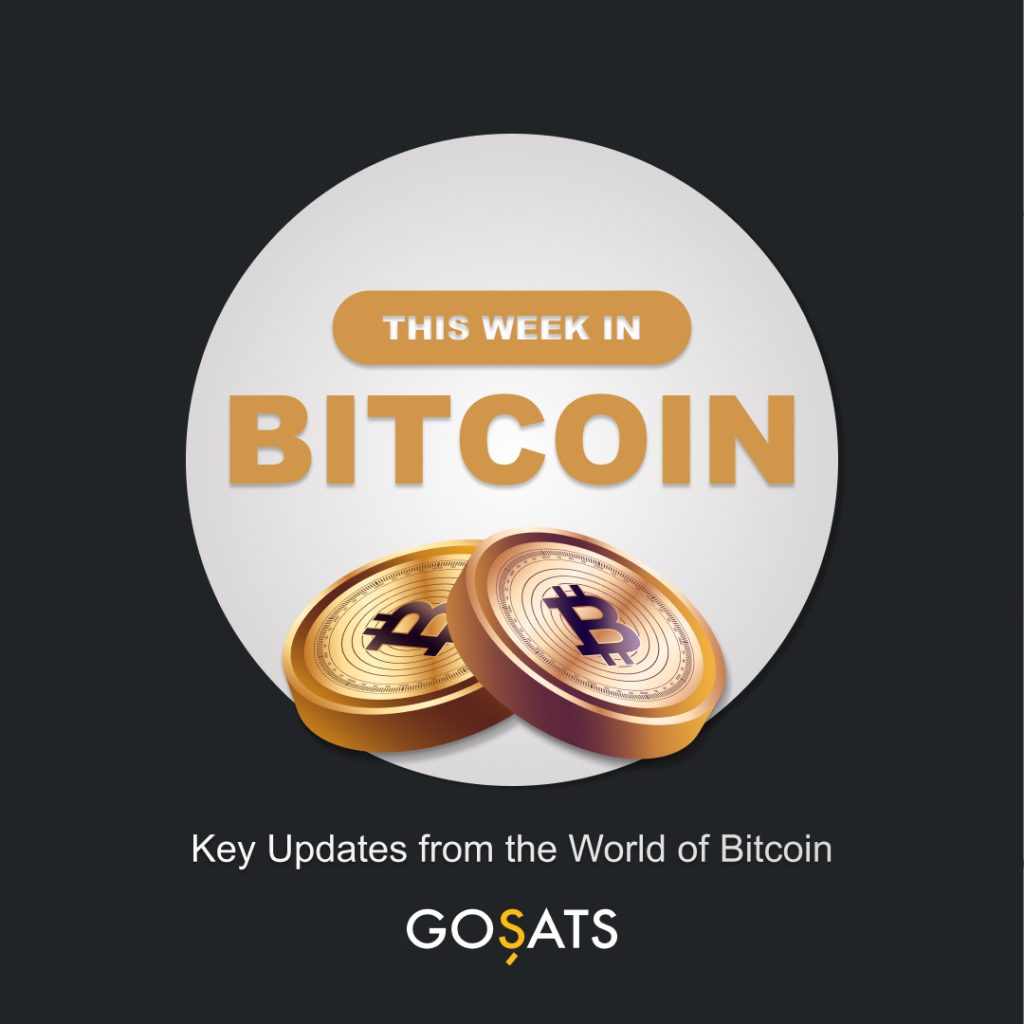 Union Bank of Philippines launches Bitcoin and crypto trading
The Union Bank of the Philippines, one of the largest universal banks in the Philippines, has launched a pilot program for Bitcoin. UnionBank is one of Asia's leading financial services firms, and has been at the forefront of crypto adoption in the country.

MoneyGram now allows US users to buy Bitcoin
Remittance giant, MoneyGram now enables its users in the US to buy, sell and hold Bitcoin and crypto via it's mobile app.
VISA and Crypto.com to launch Bitcoin & crypto debit cards in Singapore
According to an official press release, Crypto.com has become an associate program member in the financial hub of Singapore. The company will be able to deploy self-issuance of the Crypto.com Visa card, according to this strategic partnership.