Here's a quick round-up on all of the happenings in the world of Bitcoin last week.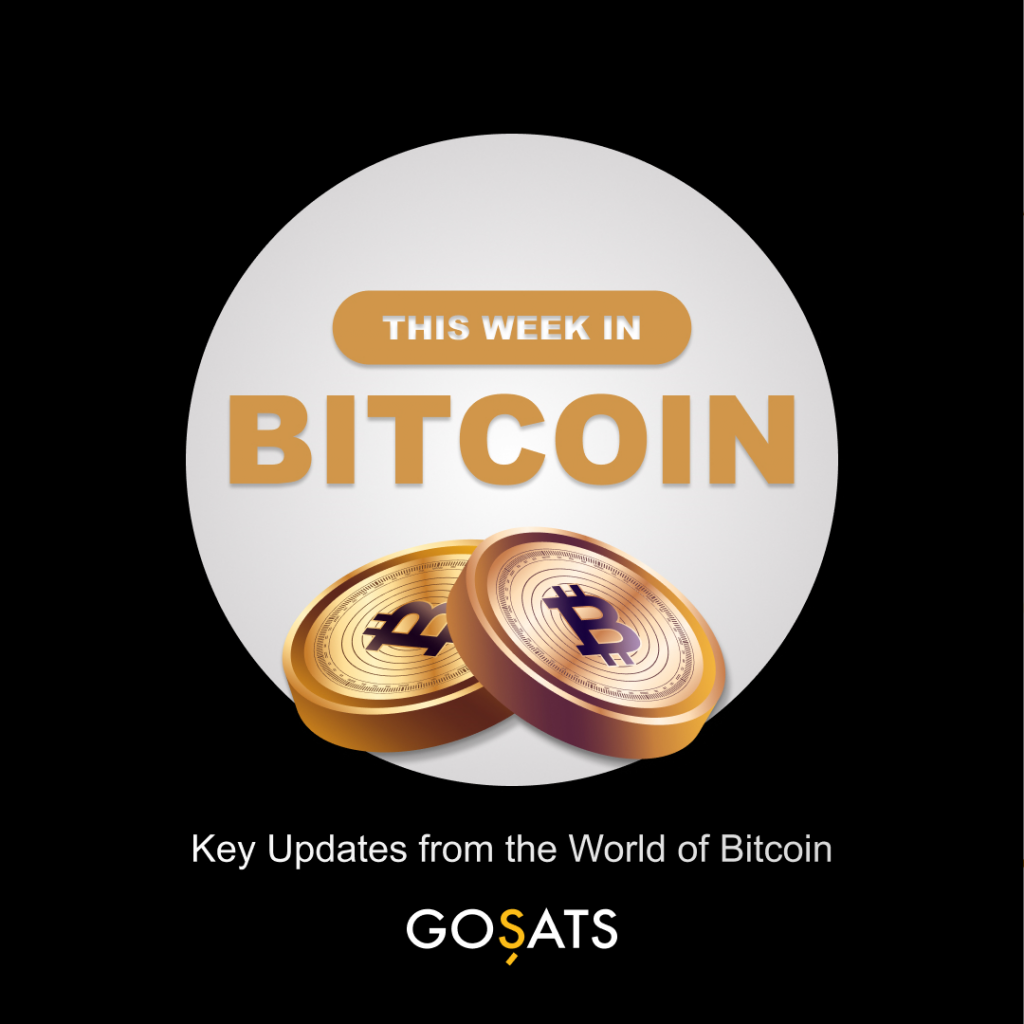 Financial Giants Apply For Bitcoin ETFs
After BlackRock, the world's largest asset manager filed an application for a spot Bitcoin ETF (exchange-traded fund), this week saw a flurry of financial giants filing their applications towards their own Bitcoin ETFs.
Firms like Invesco, Valkyrie, Bitwise and WisdomTree have entered the race for an ETF approval amidst rumours that Fidelity may also soon file for a Bitcoin ETF.
These filings signal a turning point in the industry, as prominent players in the traditional financial space acknowledge the potential of Bitcoin.
If approved, the Bitcoin ETF would open doors to a new wave of adoption and provide investors with an unprecedented opportunity to participate in the Bitcoin market through a regulated and accessible investment vehicle.
Crypto Exchange Backed by Fidelity, Schwab and Citadel Launches
EDX Markets (EDX), which is backed by major traditional finance firms Fidelity, Schwab, Paradigm, Sequoia Capital and Citadel has launched in the U.S. after building out its technology for the past nine months.
One thing that separates EDX Markets from other crypto exchanges is that it doesn't custody customers' digital assets. Instead, users will have to go through financial intermediaries to buy and sell crypto assets, similar to how trades are executed on the New York Stock Exchange (NYSE) or the Nasdaq (NASDAQ).
Deutsche Bank Applies for Digital Asset Custody License in Germany
Germany's largest bank, with assets worth $1.3 trillion, has been working on the custody platform for over two years.
The move reportedly represents part of Deutsche's wider strategy to boost fee income at its corporate banking unit.
Spain's Largest Bank Santander Endorses Bitcoin Lightning Network
Banco Santander's recent tweet highlights the Bitcoin Lightning Network's potential in handling high-volume, instant micropayments. Earlier this month, Santander had recently started a 'Digital Assets 101' educational series on its website, "breaking down the fundamentals, benefits, and implications of Bitcoin.
Crédit Agricole's CACEIS Gains Crypto Custody Registration in France
CACEIS, the asset servicing arm of banking giants Crédit Agricole and Santander, has been registered by French regulators to provide crypto custody services.
CACEIS Bank, which provides services to asset managers such as insurers, pension funds and private equity, was registered by France's Financial Markets Authority (AMF) as of Tuesday June 20, according to the regulator's website.
CACEIS, which has 4.6 trillion euros ($5.1 trillion) of assets under custody, has been rumored to be seeking the crypto regulatory status since 2021.