Here's a quick round-up on all of the happenings in the world of Bitcoin last week.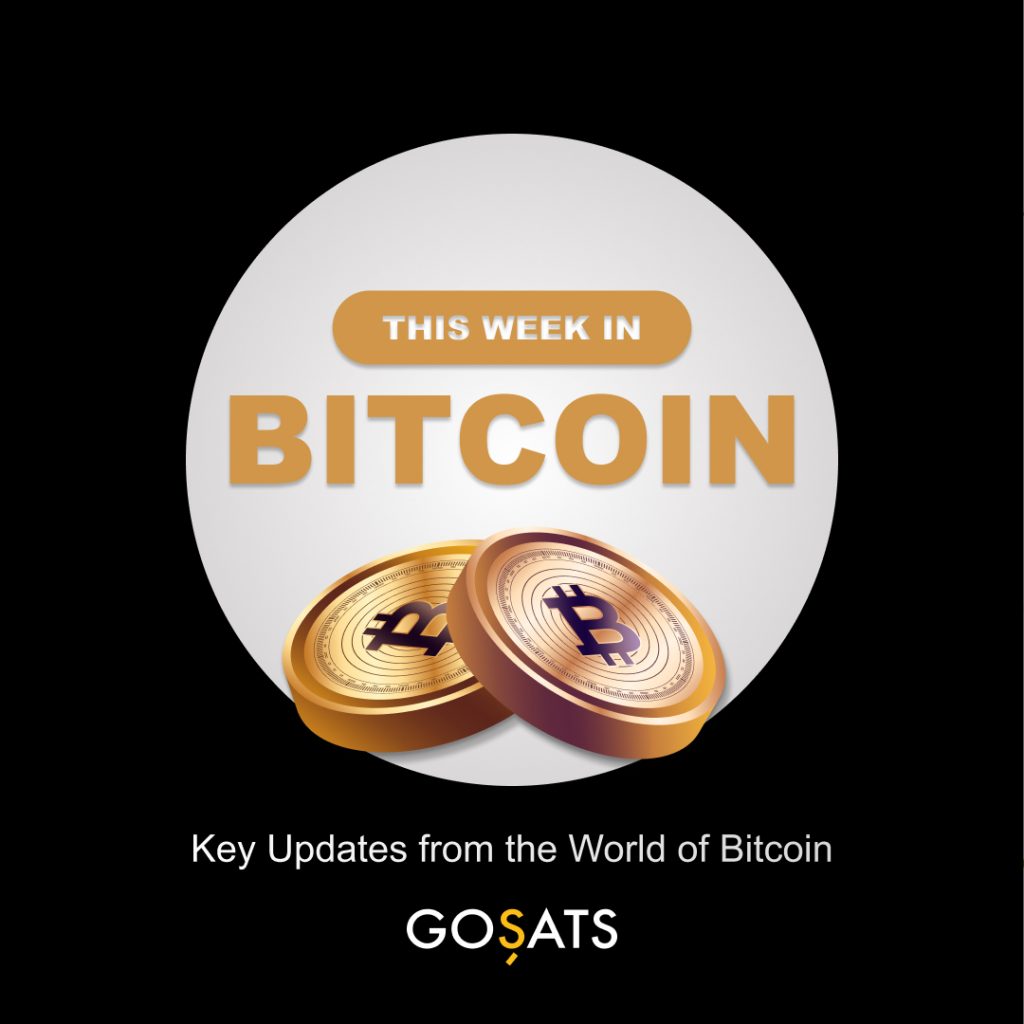 Dept Economic Affairs, India: IMF Is Working With G-20 for Crypto Regulations
India has officially revealed details of the ongoing work around how to regulate crypto, while at the helm of G-20.
Ajay Seth, Secretary, Department of Economic Affairs said that: "IMF is working on a paper in consultation with India that will focus on aspects of the monetary policy and the policy approach to crypto assets".
Seth also revealed the IMF had led a meeting with representatives of developing economies about the paper in January and reiterated that crypto assets are not illegal in India.
India's Crypto Tax Amendment Could Punish Evaders With Jail Time
Finance Minister Nirmala Sitharaman did not mention crypto while unveiling the nation's 2023 budget, but hidden in the fine print was a change to TDS rules that affects virtual digital assets (VDA).
The 1% TDS remains but until now no provision in the law imposed a penalty for failure to comply. A fine equivalent to the tax liability and/or jail time of 3 to 84 months could be imposed in case of non-compliance.
Bitcoin Mining Difficulty Hits New All-Time Highs
Bitcoin's mining difficulty has hit a new all-time high, rising roughly 4.68% from 37.59 trillion on Sunday to 39.35 trillion.
Mining difficulty is the figure representing the computational power required to mine a single BTC, and has been climbing strongly and steadily over the past year.
Panama's Supreme Court to rule on crypto legislation
In April, Panama lawmakers passed a legistative proposal aiming to regulate crypto in the country, including Bitcoin.
Panamanian President Laurentino Cortizo in January sent the crypto legislation passed last year to the high court for review, claiming the so-called "crypto bill" violates the constitution's core principles and is unenforceable.
The high court will now decide whether to declare the crypto bill unenforceable or to approve it with modifications.
LevelField plans to become first FDIC-insured bank to offer crypto services
Banking Startup LevelField inched closer to its goal of offering both traditional and crypto banking services following its acquisition of the FDIC-insured Burling Bank.
The Federal Deposit Insurance Corporation is one of two agencies in the United States that supply deposit insurance to depositors in American depository
institutions.