This week was quite a rough one for the price of Bitcoin.
Meanwhile, there were lots of exciting news and developments around the Bitcoin ecosystem.

Here's a quick rundown on the key updates:.
Indian crypto businesses to come under Prevention of Money Laundering Act (PMLA)
In a welcome step forward for regulatory clarity of crypto in India, businesses that provide crypto/virtual assets activities (exchanges, custodians, wallet providers etc) are now effectively categorised as "reporting entities" under the PMLA.
Stringent KYC and AML norms now are a mandatory legal obligation.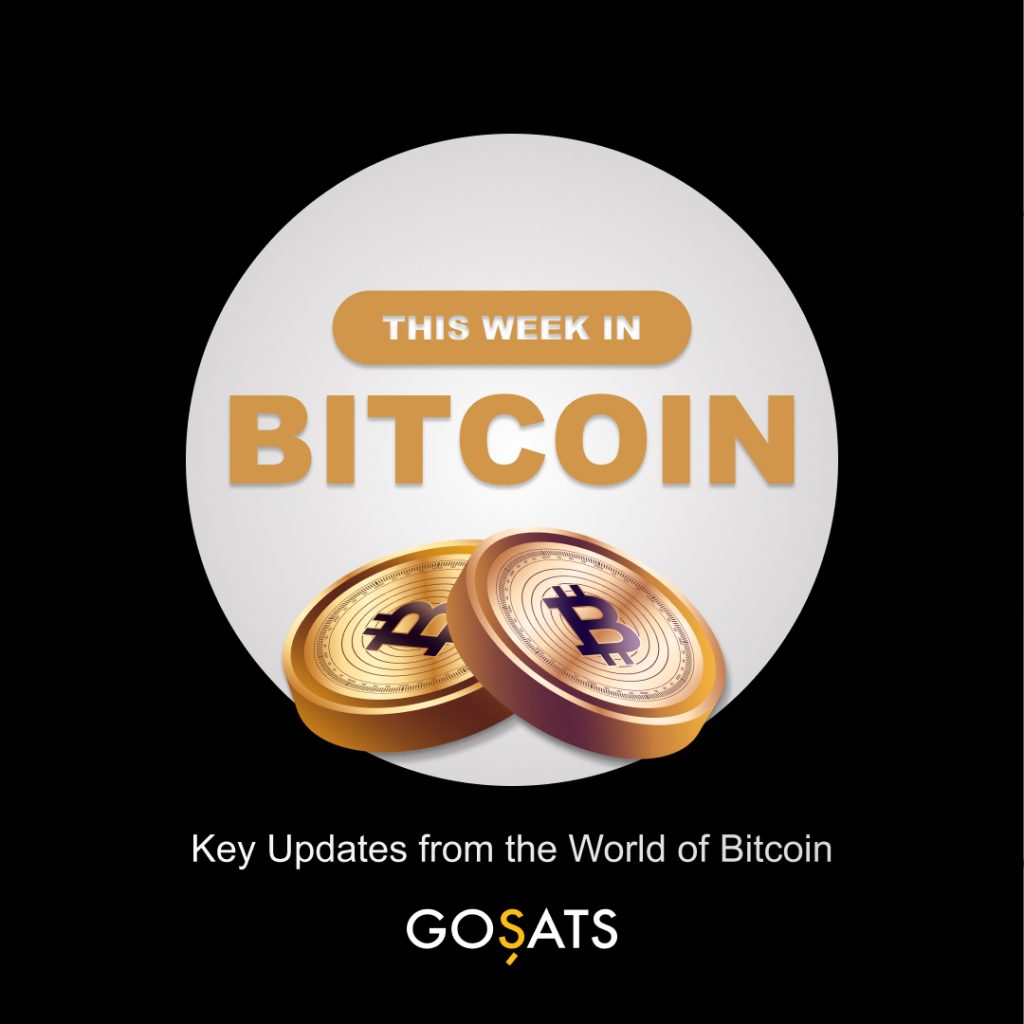 Biden budget proposes 30% tax on crypto mining electricity usage
Under a budget proposal by US President Joe Biden aimed to reduce mining activity, the tax on electricity usage for crypto mining would be phased in over three years at a rate of 10% a year, reaching the max 30% tax rate by the third year. The proposal covers electricity generated from both on and off-grid sources.
President Bukele credits Bitcoin for rebranding El Salvador's legacy
In an interview, El Salvador's president said that embracing Bitcoin had increased tourism by 95% among other benefits, including private investments, and also how the country was attracting Bitcoiners because of various conferences.

First Fully Nuclear-Powered Bitcoin Mine in the United States goes live
Terawulf has announced roughly half of its nuclear-powered Nautilus Cryptomine has come online. The mining facility, a joint venture with Cumulus Coin derives its energy wholly from the 2.5 GW Susquehanna nuclear generation station in Pennsylvania.