Here's a quick round-up on all of the happenings in the world of Bitcoin last week.
Bitcoin hashrate hits an all-time-high
The Bitcoin network experienced its 384th difficulty adjustment, with difficulty jumping 10.26%, and the hashrate hit a fresh historical high of 275 EH/s.
No Issue with Crypto if Rules are Followed: India's MoS IT
Indian Union Minister of State for Skill Development and Entrepreneurship and Electronics and IT, Rajeev Chandrasekhar, stated there is no issue with crypto if the rules are followed while speaking at the ITech Law International Conference 2023 held in Bengaluru.  
The MoS stated "There is nothing today that outlaws crypto as long as you follow the legal process. If you want to invest in crypto, make sure you go through the RBI, get your LRS eligibility, and the dollars as per rules."
Chandrasekhar added, "India will lead the world in all things blockchain- both in size and scale and how we migrate to web 3.0."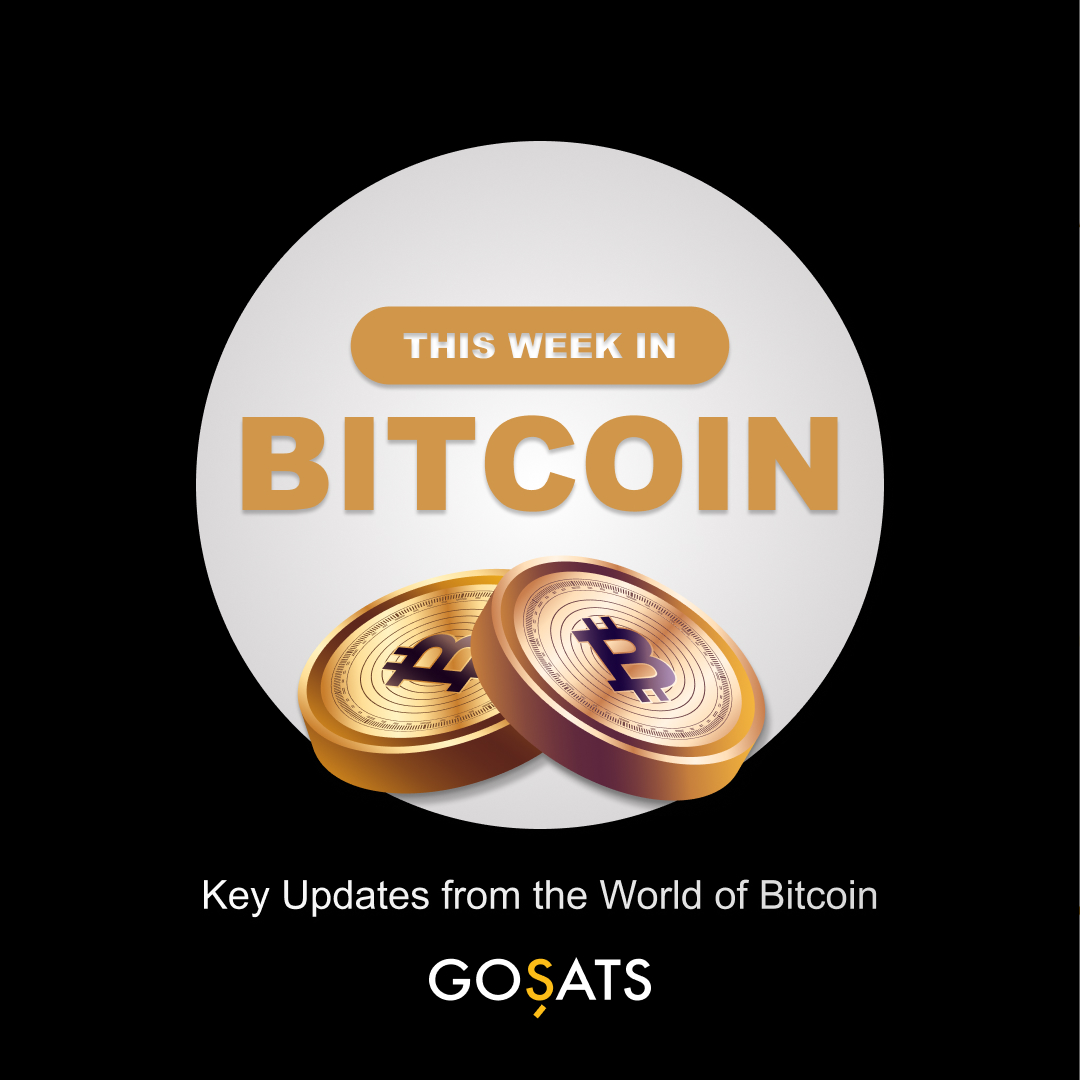 New Hampshire Commission Recommends Statewide Bitcoin Mining Energy Plan
U.S State New Hampshire Governor Chris Sununu's "Commission On Cryptocurrencies And Digital Assets" has returned results that suggest the the Department of Energy create a public review of how bitcoin mining operations might be integrated into a statewide energy plan, finding out that the positive impacts of Bitcoin mining on the electricity system are worthy of further consideration.
Mississippi and Missouri lawmakers introduce bills to protect Bitcoiner rights
Lawmakers from the U.S. states of Mississippi and Missouri have introduced bills that seek to legally protect their citizens' rights to run a Bitcoin node and to mine Bitcoin,.
Texas Lays Down Proposal To Allow Bitcoin as an Authorized State Investment
US state Texas released a report to the members of the Texas Legislature that focus on ensuring a strategic statewide approach to expand the blockchain industry in the state. The report and the master plan also laid out a proposal to allow Bitcoin as an authorized state investment.