This Republic Day, we are taking you one step closer to your financial freedom with 'Republic of Bitcoin'. 

Starting today and until January 29, earn boosted rewards on all of your GoSats Card transactions.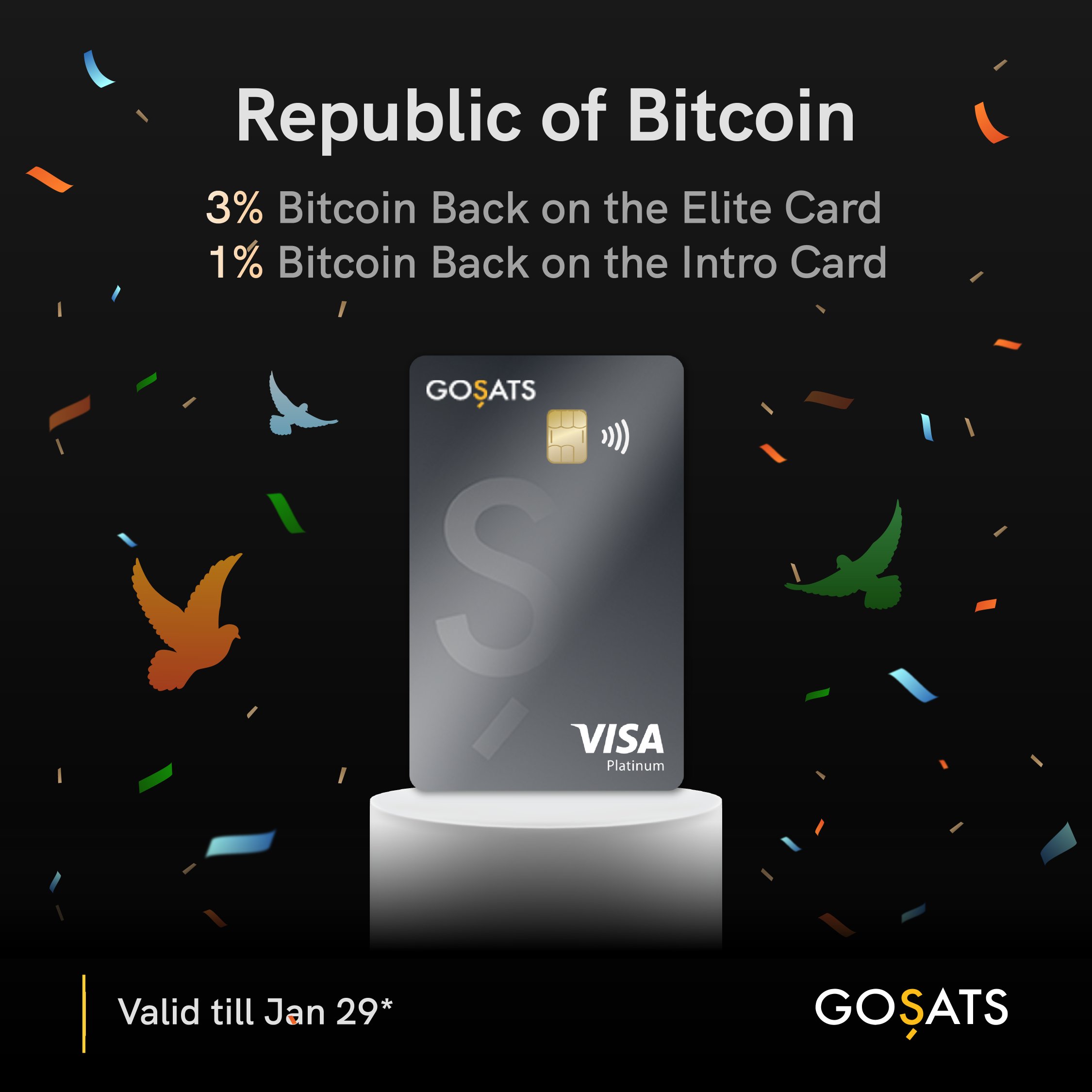 It's time to go all in, and stack your way to financial freedom. If you are yet to book the GoSats Card, don't miss out.

Book your card now!