We hope you had a great April, and were able to use the duration of the month productively to add to your stack of sats.
As we kick off a brand new month, it's time to return with Bitcoin Grocery Week.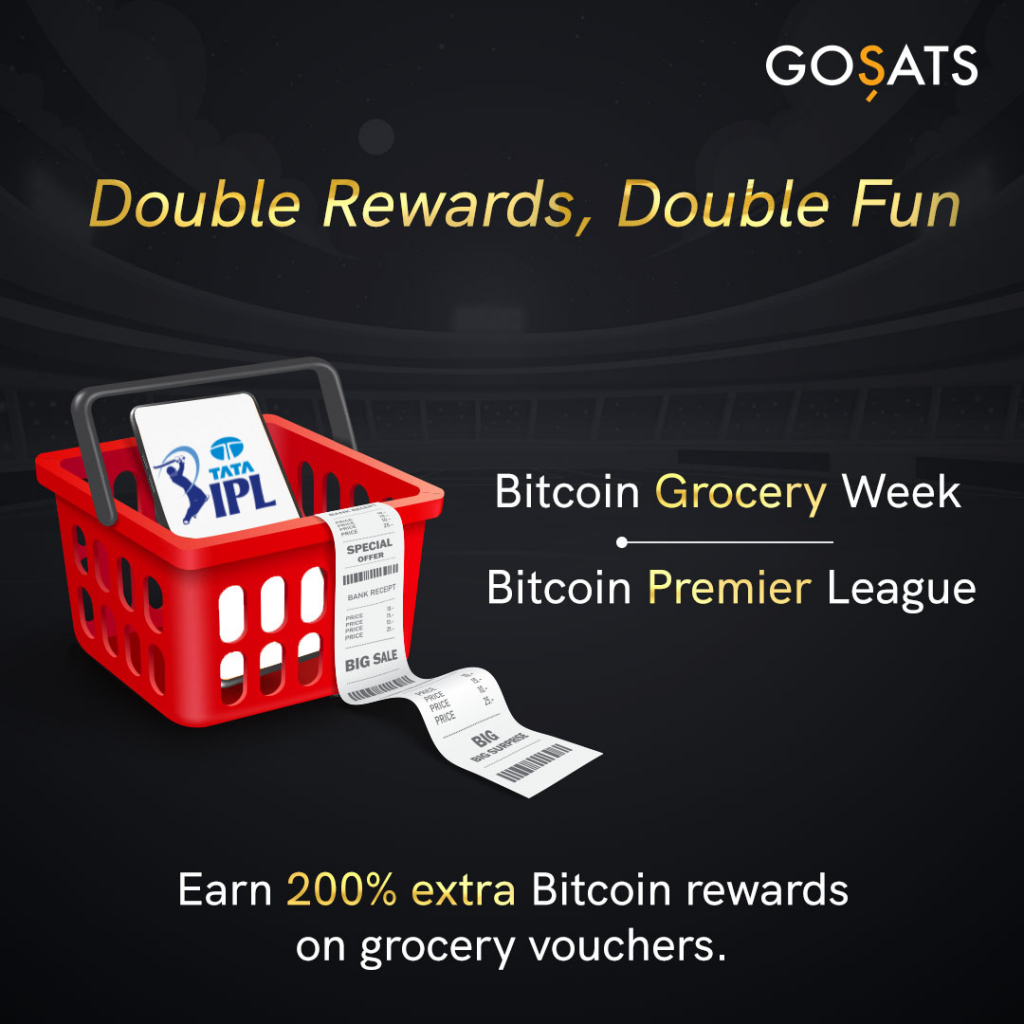 Starting today till May 6th, earn 100% extra Bitcoin rewards on all grocery vouchers. And since we have the Bitcoin Premier League ongoing, you can earn 200% extra Bitcoin rewards on vouchers during IPL match hours.
So, get your grocery lists ready and start shopping on your favourite grocery brands, including the likes of BigBasket, Swiggy (Instamart), Flipkart (Grocery) and Spar.
Get, Set, Shop!