It's been a busy time for us at GoSats, as we are working hard behind the scenes on the GoSats Bitcoin Rewards Card, and trying our best to make sure it reaches the maximum number of our users.
We are now able to share more details on the physical cards, the launch for the next batch of physical cards and more.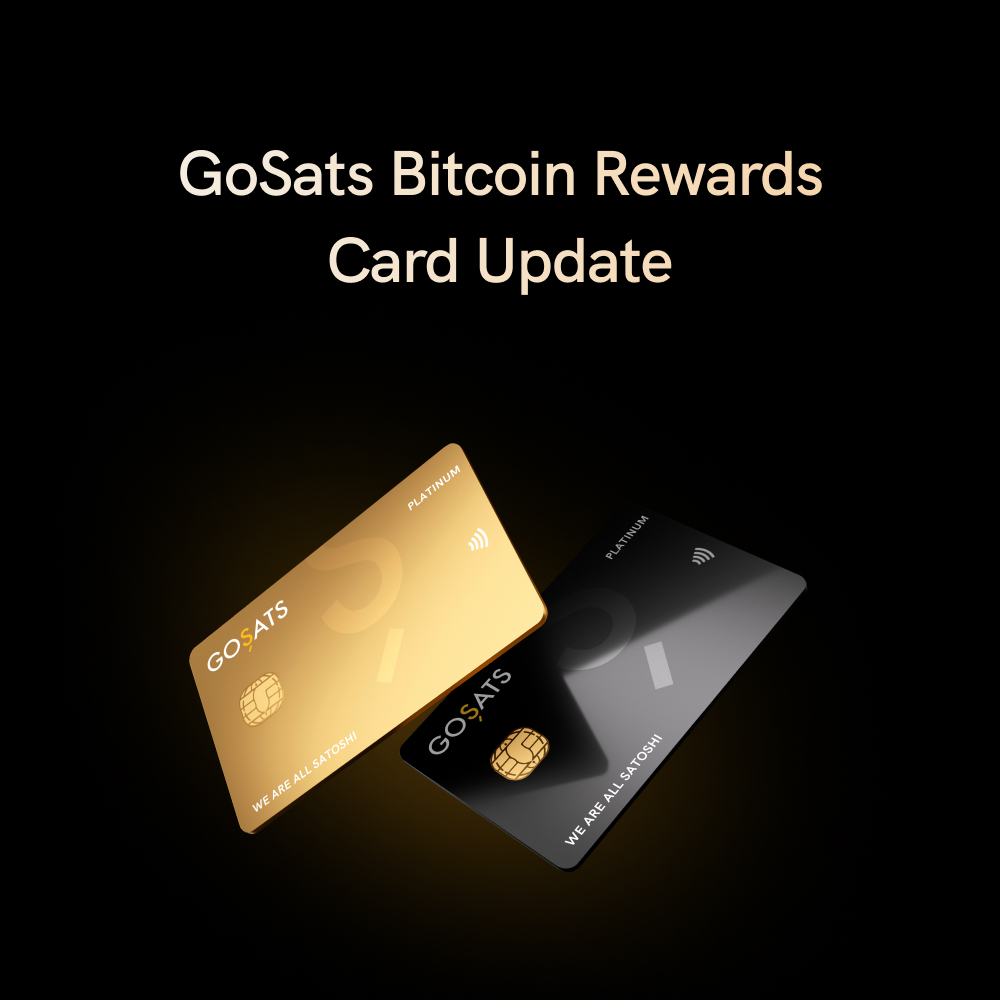 Full KYC roll-out starting June 6
We had released cards to users upto #5000 on the waitlist and these users were able to access a monthly spending limit of Rs10,000 on the GoSats Bitcoin Rewards Card after they had completed minKYC.
These users will now be able to upgrade their monthly spending limit to Rs 2 lakh once they have completed Full KYC, starting June 6. Access will be provided on a rolling basis.
Virtual cards for next 10,000 users on the waitlist
Users on the waitlist upto #15000 get access to the GoSats Bitcoin Rewards Card starting June 15th with Full KYC, ie. they will be getting access to the full monthly spending limit of Rs 2 lakhs once they've completed the KYC process.
We expect to launch virtual cards to all these users on a rolling basis by June 25.
Physical cards to be shipped starting 1st July
Physical cards will be shipped to all users upto #15000 on the waitlist, starting July 1.
Thank you for being a part of the Bitcoin revolution with us! We cannot wait to share with you all the other exciting developments we have in the pipeline. Stay tuned.
If you still haven't booked the card, do so right now: http://gosats.onelink.me/O1LB/7bdb4ee9

As usual, happy stacking!