We're happy to announce that we're welcoming yet another set of brands to the GoSats family.
This time around, we're giving more reasons for the beauty enthusiasts to get their stacking shoes on.
The new brands being launched on GoSats this week are:
We're proud to announce that one of Europe's largest natural beauty companies is now on GoSats. Users can now earn Bitcoin rewards on their range of makeup, skin care and personal care range, made in collaboration with global experts and makeup artists.

Bitcoin Rewards on GoSats: Upto 14% Bitcoin Rewards on direct shopping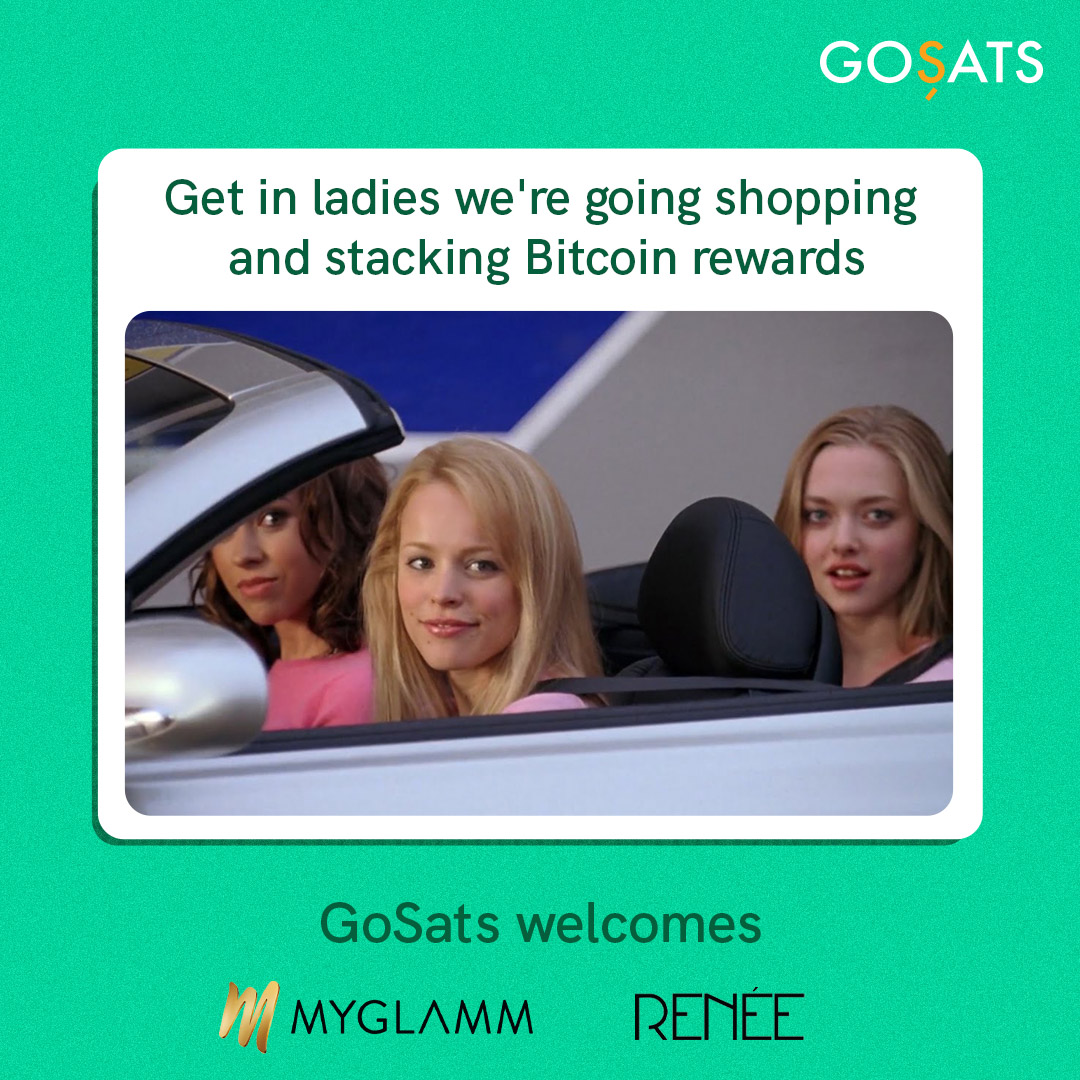 RENÉE Cosmetics is an Indian makeup brand that's redefining beauty with its range of high quality, cruelty-free and FDA-approved innovative range of products.
Founded by Aashka Goradia Goble, the famed actress and her brand both believe that the art of cosmetics is a true liberator and a beautiful form of expressing oneself in hues, tones and shades.

Bitcoin Rewards on GoSats: 4% Bitcoin Rewards on vouchers
So, if you're buying beauty products or looking to gift them, you know it can be made rewarding with Bitcoin rewards on GoSats.
As usual, happy stacking!