The world of Bitcoin moves fast, with a lot of things happening around the globe accelerating the Bitcoin revolution.
Starting this week, we'll be giving you a quick round-up on all the news and happenings this past week from the world of Bitcoin – so that you always stay updated.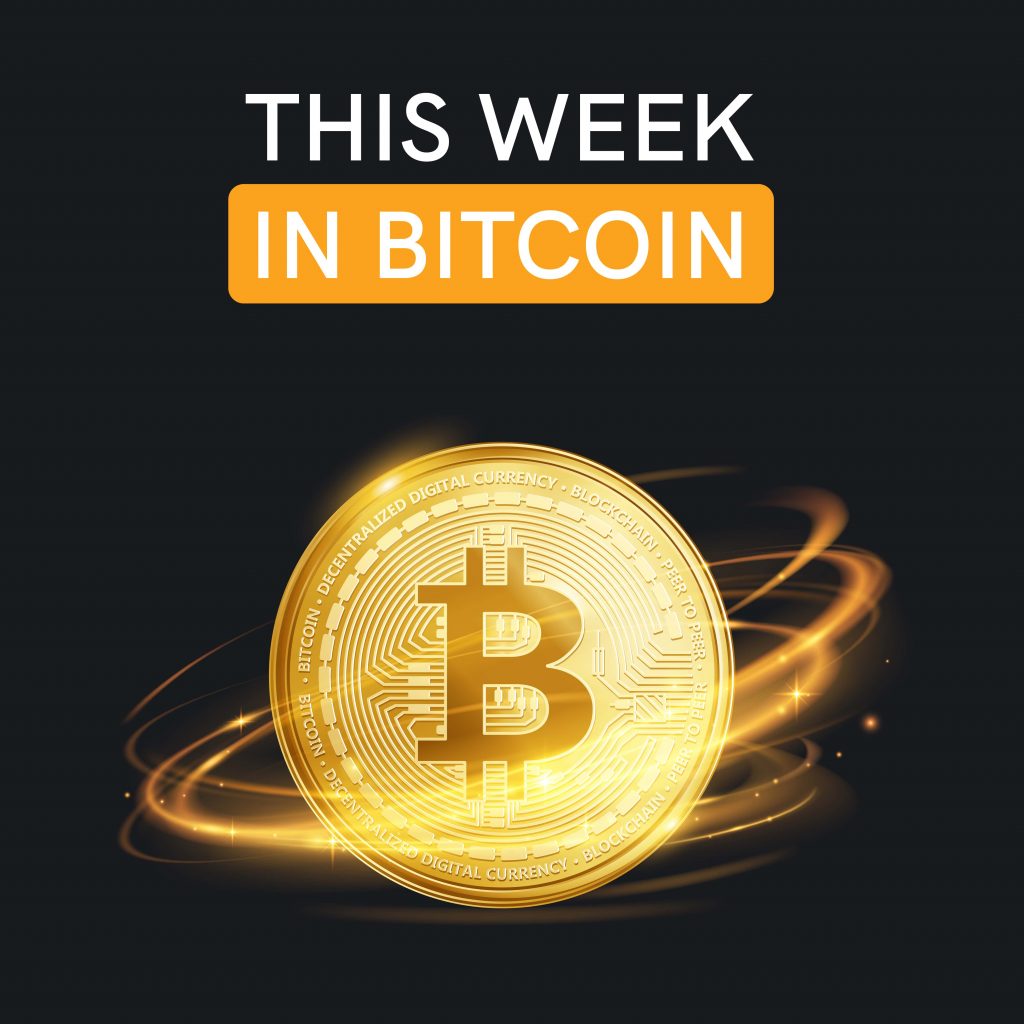 Here's the weekly rundown of the past week:
The total number of #Bitcoin addresses ever created hits 1 billion
The Bitcoin network continues to record increased activity on its blockchain despite the asset undergoing high volatility. As of July 12, the number of Bitcoin addresses ever created surpassed the one billion mark for the first time hitting 1,000,002,559, data provided by crypto analytics platform Glassnode indicates.
Switzerland's 5th largest retail bank will let customers buy Bitcoin by 2024
The banking arm of the Switzerland post office, PostFinance – which also happens to be the fifth largest Swiss retail bank enters into the world of Bitcoin. They will be allowing their 2.69 million customers to buy, sell and hold bitcoin and other cryptocurrencies beginning in 2024, according to a report from SwissInfo.
Lightning Network capacity keeps hitting all-time highs
Despite the market downturn, Bitcoin keeps getting scalable every day. The Lightning network, which provides a layer 2 scaling solution for quick, inexpensive Bitcoin transactions keeps making new ATHs, and now has risen to a new all-time high of over 4200 Bitcoin.
G-20 regulator to propose first global crypto rules in October
FSB, a body of regulators, treasury officials and central bankers from the Group of 20 economies (that also includes India) said it would propose "robust" global rules for cryptocurrencies in October, following the recent turmoil in markets that has highlighted the need to regulate this "speculative" sector.
Brazil's Largest Payments App To Enable It's Users To Buy Bitcoin
Brazilian fintech app PicPay will launch an in-app cryptocurrency exchange allowing its over 65 million users to trade bitcoin and other cryptocurrencies as its first crypto product offering, according to a blog post from the company.
US crypto lending firm Celsius files for bankruptcy
US-based crypto lending platform, Celsius Network, which last month froze all user withdrawals and transfers, has now filed for bankruptcy protection.The company announced it started financial restructuring and had filed voluntary petitions for reorganisation under Chapter 11 of the U.S. Bankruptcy Code, in New York.
It was revealed that the firm has a $1.19 billion hole in its balance sheet officially.

IAMAI to shut down Blockchain and Crypto Assets Council (BACC) over regulatory concerns
The Internet and Mobile Association of India (IAMAI) has decided to dismantle the Blockchain and Crypto Assets Council (BACC). The BAAC served as an umbrella organisation for various blockchain firms to engage with key government departments and the RBI.
IAMAI had created and nurtured BACC for four years. The association said it was forced to take the decision in light of the fact that the regulatory environment for the industry is still uncertain.