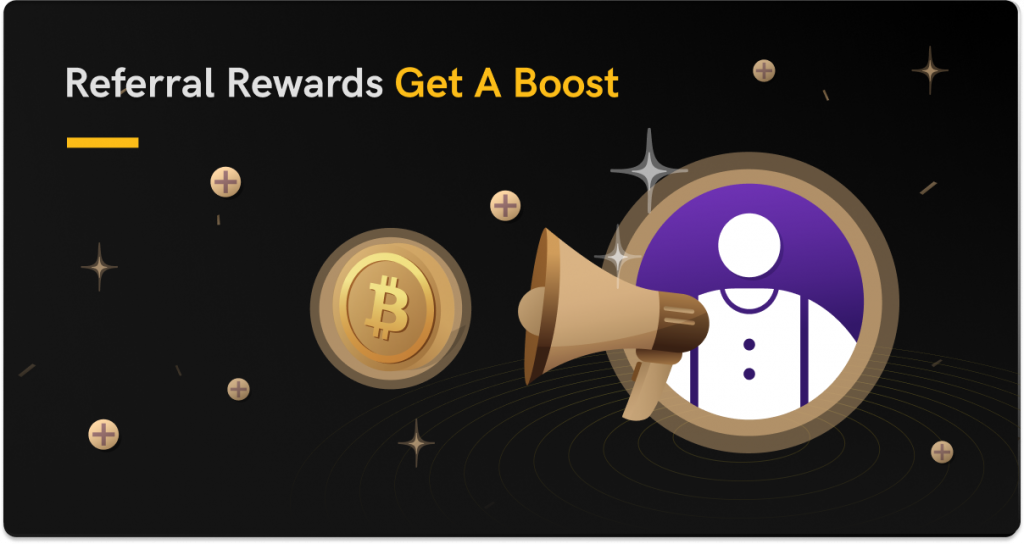 We are delighted to let you know that we have upgraded our referral rewards, enabling you to earn even more Bitcoin on your referrals!

When your friends and family purchase the Elite Card with your referral code, you will now instantly earn double the card purchase rewards, ie ₹500 worth of Bitcoin!
This means you can now earn a total of upto ₹750 worth of Bitcoin for every successful referral into the GoSats Card program!
Here's a quick reminder on how our revamped referral program works: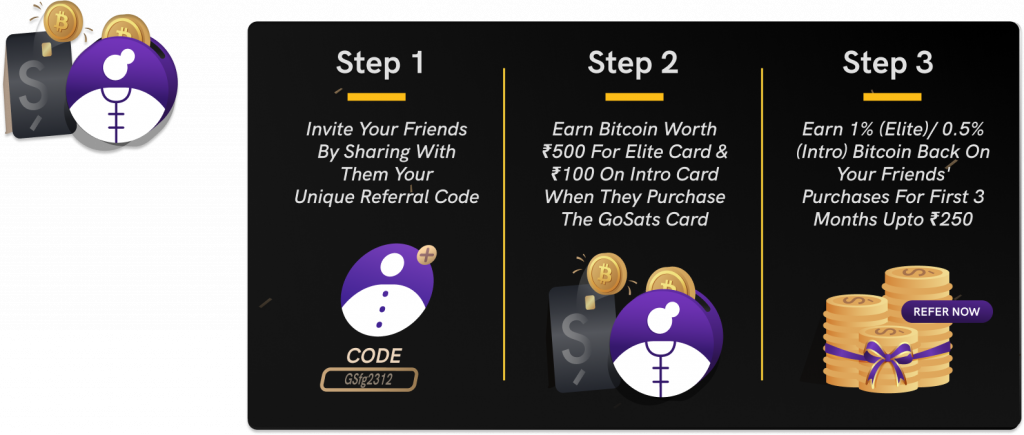 So, grab your referral link and start orange-pilling your friends and family today!