This Sunday, as the Bitcoin community celebrates Bitcoin Pizza Day, we'll be celebrating it our own way, with decentralized meetups for Bitcoin enthusiasts across the country.
Bitcoin Pizza Day is a commemoration of the legendary transaction that Florida-based computer programmer Laszlo Hanyecz made 12 years ago, when he spent 10,000 BTC for two pizzas. He was the first person to use Bitcoin for a commercial transaction, and ever since then May 22 has been celebrated by the Bitcoin community as Bitcoin Pizza Day.
​10,000 BTC in today's exchange rate is around ₹2400 crores, and arguably this transaction is would be the most insane exchange of a monetary good and a produced good between two people in the history of mankind.​
​To celebrate this transaction, we are hosting meetups in 4 cities across India: Bangalore, Delhi, Mumbai and Pune. And yes, the pizzas are on us for all the attendees! 😋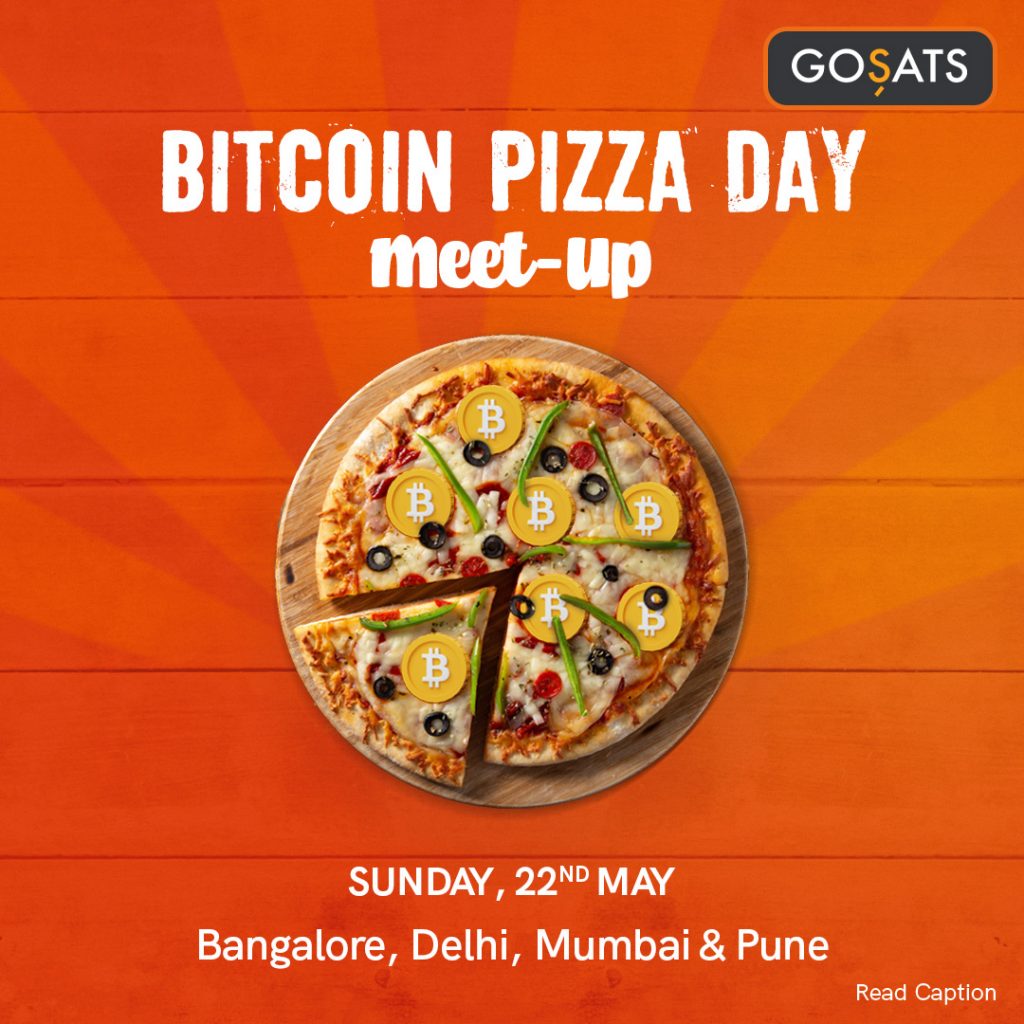 So, go ahead and spread the word among your friends and family. Let's munch in some cheesy pizza while having endless conversations on Bitcoin.
Special shout out to Bliv.Club, Soclly and Desi Crypto who are co-hosts for the Delhi meetup, and to Bitcoin4India who are co-hosting the Bangalore meetup.
Registration Links for the cities are given below:
Delhi: https://lu.ma/BitcoinPizzaDay
Mumbai: https://lu.ma/MumbaiPizzaDayMeetup
Bangalore: https://lu.ma/BLRPizzaDayMeetup
Pune: https://lu.ma/PunePizzaDayMeetup

We look forward to seeing you there!