Here's a quick round-up on all of the happenings in the world of Bitcoin last week.
Bitcoin Set New Record of Daily Transactions
The daily number of Bitcoin transactions jumped to 682,300 earlier this week. 54.6% of these transactions came from Ordinals, as per data from Dune Analytics.
Ordinals allow users to embed data into Bitcoin's blockchain, comparable to minting NFTs.
Bhutan has been quietly mining Bitcoin with hydropower
Officials confirmed that Bhutan has been harnessing its immense hydroelectric potential, and this had started when Bitcoin was ~$5,000.
The Kingdom has also reportedly explored partnerships to expand mining operations.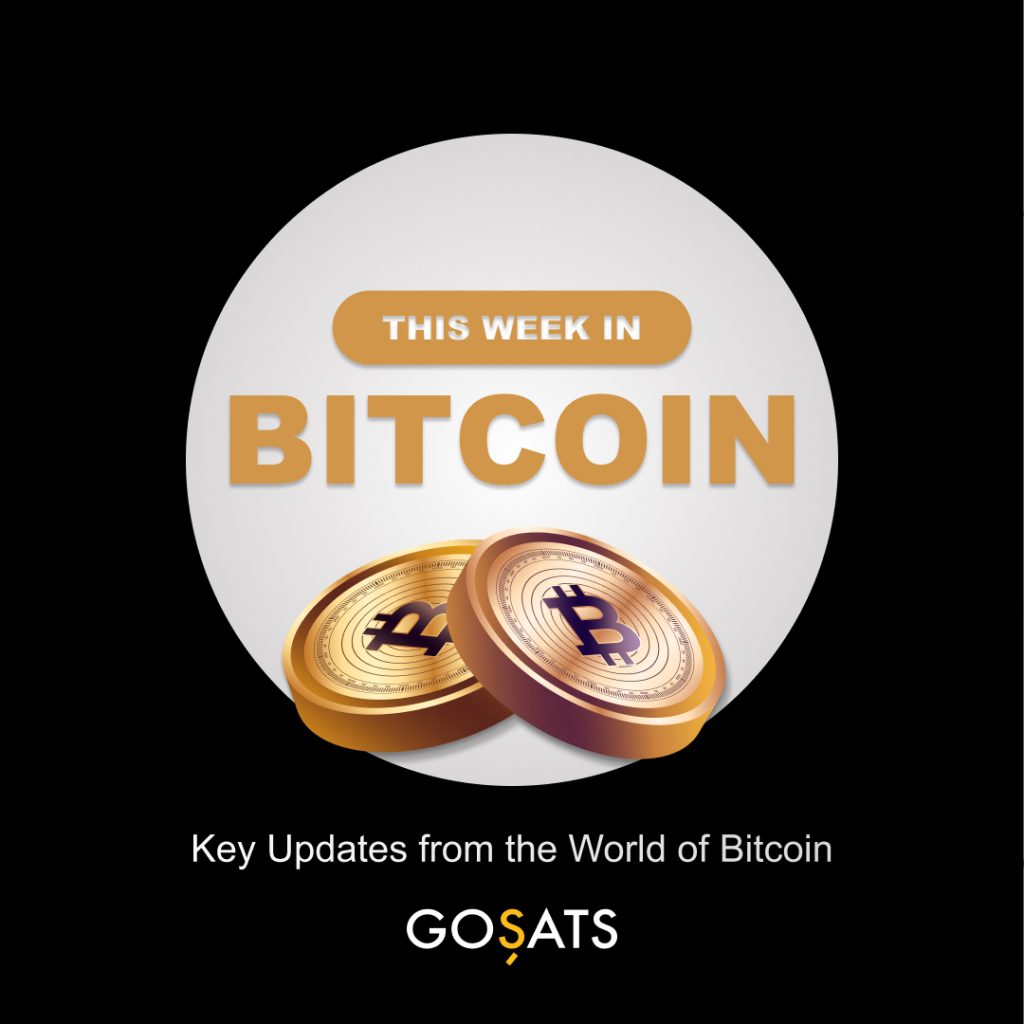 Jack Dorsey Donates $10 Million To Turn Bitcoin Into 'The Native Currency Of The Internet'
OpenSats, a non-profit organization that supports the development of free and open-source software and projects focusing on Bitcoin, Nostr and related technologies, has received $10 million in funding from Jack Dorsey's philanthropic initiative, #startsmall. 
Montana Passes Pro-Crypto Mining Bill into Law
Hailed as a positive step for crypto mining, the latest bill would help ease regulatory processes for crypto mining in the state. The bill specifically targeted the prevention of local governments from introducing prohibitory actions for crypto mining.