Since the launch of the physical cards, we've received a lot of queries around how exactly the GoSats Bitcoin Rewards Card works.
To put it very simply, the GoSats Bitcoin Rewards Card is a prepaid card that enables you to spend INR on your offline and online purchases, and earn Bitcoin rewards everywhere.

Please note that there is no crypto spend that happens.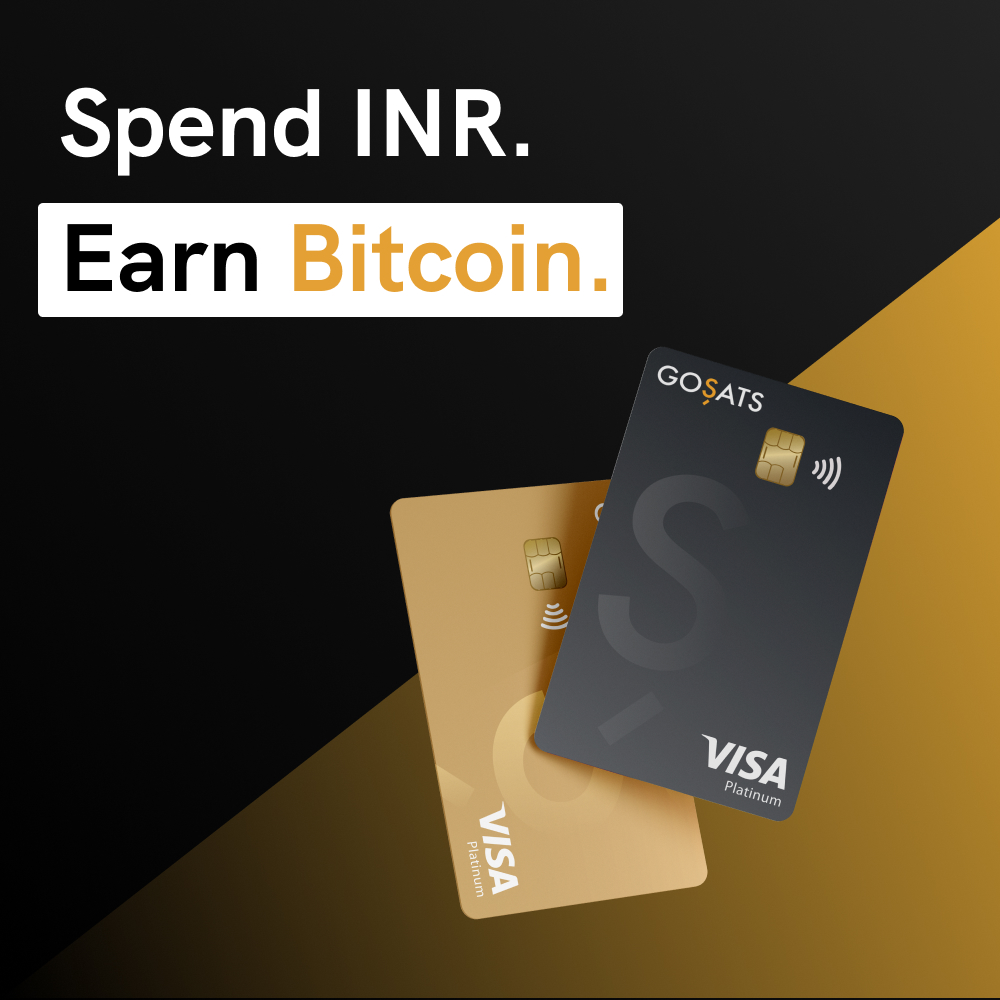 Here's a simple 3-step process of how the card works:

Step 1:
Load INR into your GoSats card.

Step 2:
Spend INR from your GoSats card at any merchant accepting Visa prepaid cards.
Step 3:
Earn #Bitcoin rewards on the GoSats app!

And that's how seamlessly you can earn Bitcoin on all your transactions!

If you haven't yet booked the GoSats Bitcoin Rewards Card, do so now: bit.ly/3OmUdRF