In a notification addressed to non-bank Prepaid Payment Instrument (PPI) issuers, the Reserve Bank of India has reportedly sent communication that PPIs cannot be loaded with credit lines or preset borrowing limits.

The RBI communication reportedly said: "The PPI-MD (Prepaid Payment Instruments-Master Directions) does not permit loading of PPIs from credit lines. Such practice, if followed, should be stopped immediately. Any non-compliance in this regard may attract penal action under provisions contained in the Payment and Settlement Systems Act, 2007."
PPIs include prepaid cards and other forms of payments like wallets that facilitate the purchase of goods and services, and other payments against a pre-loaded stored value.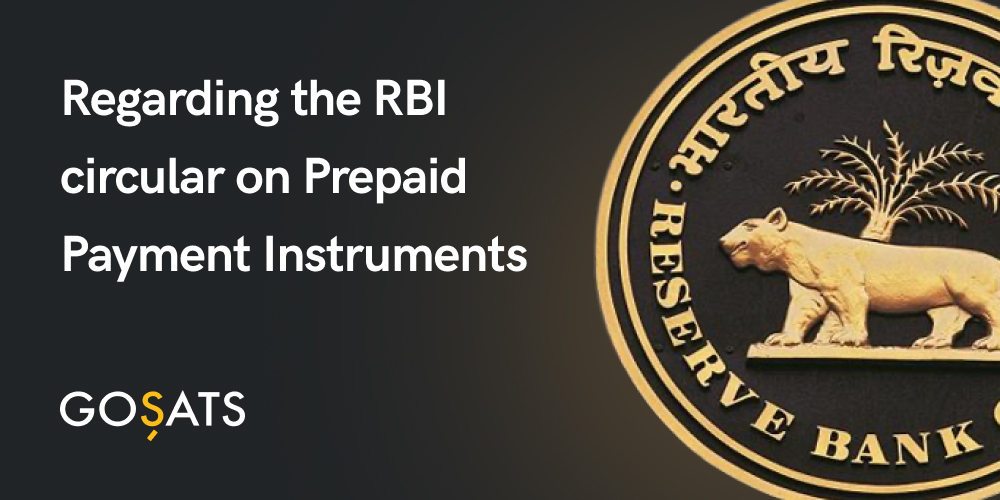 Why is this happening? What would be its impact?
The KYC guidelines are reportedly much less strict than banks for several PPI issuers. It looks like RBI is looking to remove any regulatory arbitrage that PPI issuers may have as compared to banks.

Currently, the RBI as well as its partner banks/NBFCs may not necessarily have complete control and visibility over the funds being used or customer details.

Once implemented, partner banks and NBFCs to these PPI issuers will have to restrict their credit lines, and this does raise questions on the business model and existence of certain fintech players.

What This Means for GoSats and GoSats Card Users
The GoSats Bitcoin Rewards Card is a PPI that lets users earn Bitcoin rewards on their transactions.
However, the above-mentioned RBI directive has no bearing whatsoever on GoSats since the Bitcoin Rewards Card offers no credit facilities.

To put it very simply: The GoSats Bitcoin Rewards Card is a payment instrument – not a credit instrument.
GoSats users can continue using the Bitcoin Rewards Card for their purchases and earn Bitcoin, as usual.