How's your bag of stacked sats looking?
This week, we have again managed to onboard new brands so that you can stack even more sats, and grow that stack.
Starting today, the following brands have been added to GoSats:
Nike
We're super excited to announce that the world's leading athletic footwear and accessories manufacturer is now on GoSats! So, this means that you earn Bitcoin rewards for all of your purchases on your sports and fitness activities, or when you buy that pair of cool Air Jordan sneakers.
With Nike, Just Stack It!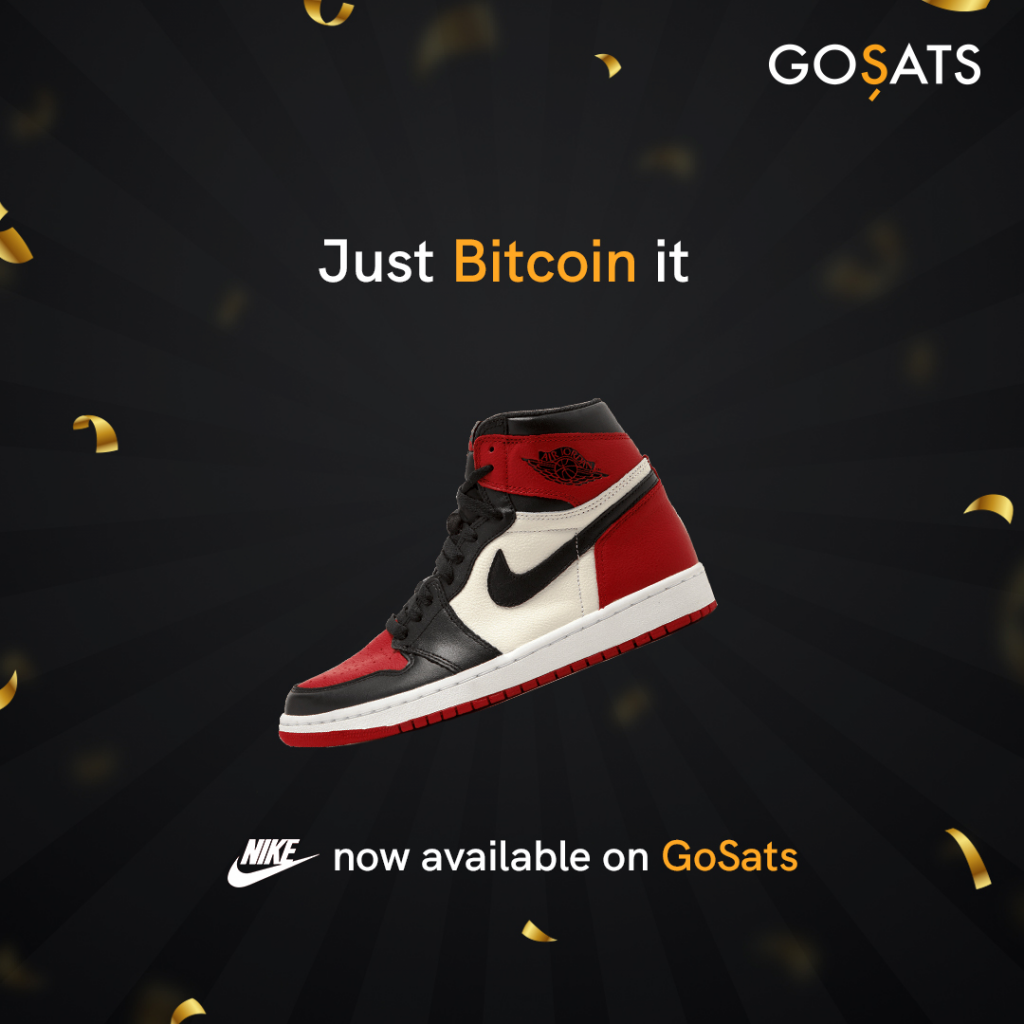 Asics
Known worldwide primarily for their running shoes, the Japanese company manufactures a wide variety of sports equipment, active wear and athletic gear.
Wildcraft
Wildcraft is one of India's top companies for outdoor trek-to-travel solutions.
Be it outdoor-friendly clothing, ergonomically designed gear, all-terrain footwear or all-purpose travelcase; Wildcraft has versatile, multi-functional, lightweight, weather-resilient products for the savvy backpacker in you.
Hope these brands can help you stack even more sats.

Have fun stacking!