We started GoSats to make it as easy as possible for everyone to stack Bitcoin, we achieved this by figuring out a way to give free Bitcoin rewards every time a user shops online on various e-commerce brands via GoSats.
Although a lot of our users love this concept we felt that something was missing from this experience – Instant Gratification!
Until now users shopped on the brand website through the GoSats app, the transactions done are pending until the brands validate them which could take a while since they have to wait till the return period has passed. This is to ensure that no one takes advantage of the incentive system making it hard to credit the satoshis instantly.
But not anymore!
Buy Brand vouchers and get INSTANT Bitcoin back
GoSats users now have the option to get instant Bitcoin back by purchasing brand vouchers (some might also call it as gift cards).
Here is how it works:
Step one: Choose the brand and the voucher denomination you wish to purchase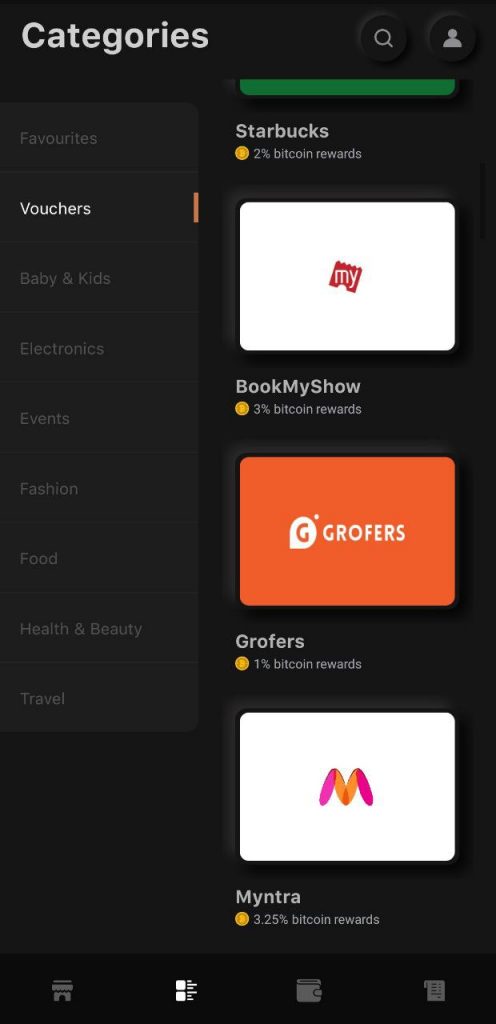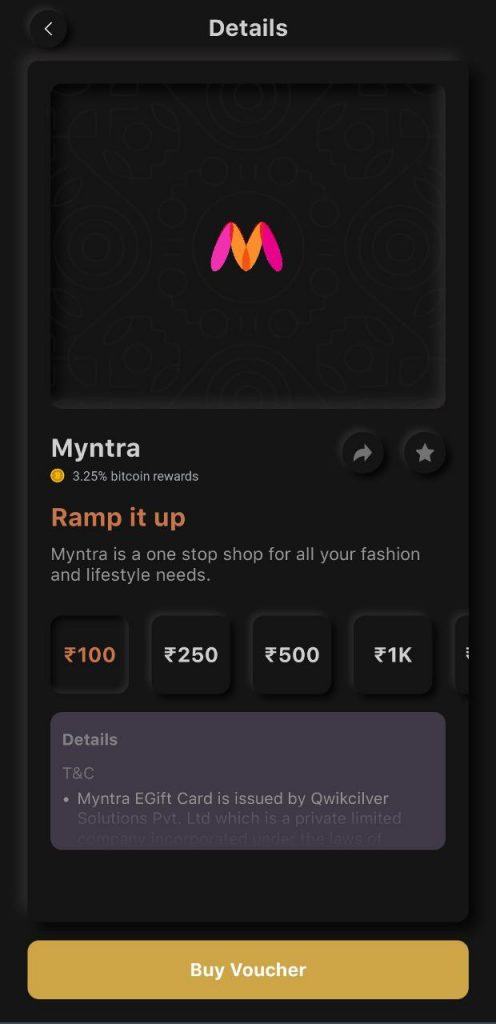 Step two: Complete the payment and receive the voucher code
Once you complete the payment via UPI, you are redirected to the voucher history page where the voucher code of the purchase is displayed.
Note: You cannot return the brand vouchers once purchased.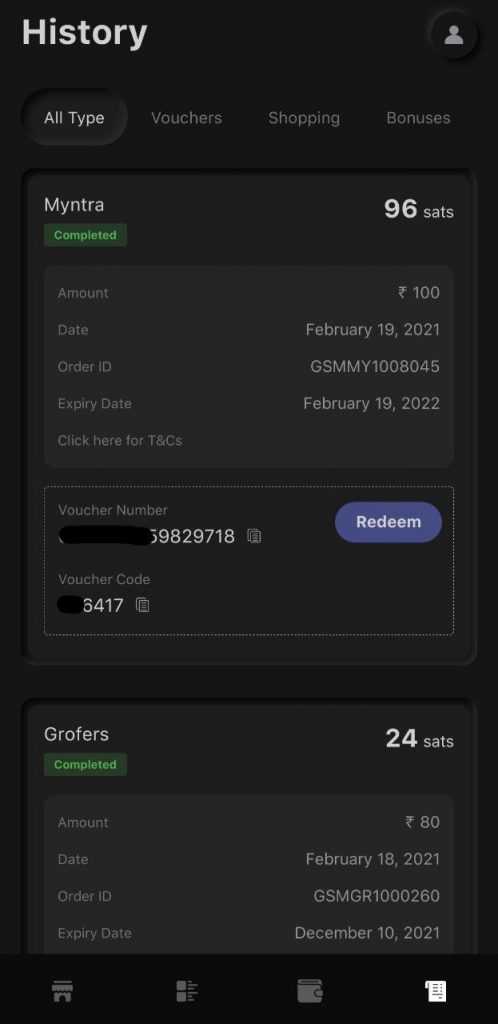 Step three: Redeem the voucher code on the brand website/checkout
Now GoSats also serves as a wallet for all your brand vouchers/gift cards, you can choose to redeem the voucher right after purchase or at a later point in time. The vouchers have a validity of up to a year depending on the brand (the details are given in the terms and conditions section of the brand).
You are redirected to the merchant website/app after you click on the redeem button, you do not have to worry about manually copying the code since it is automatically copied to your clipboard (you can directly click paste when redeeming).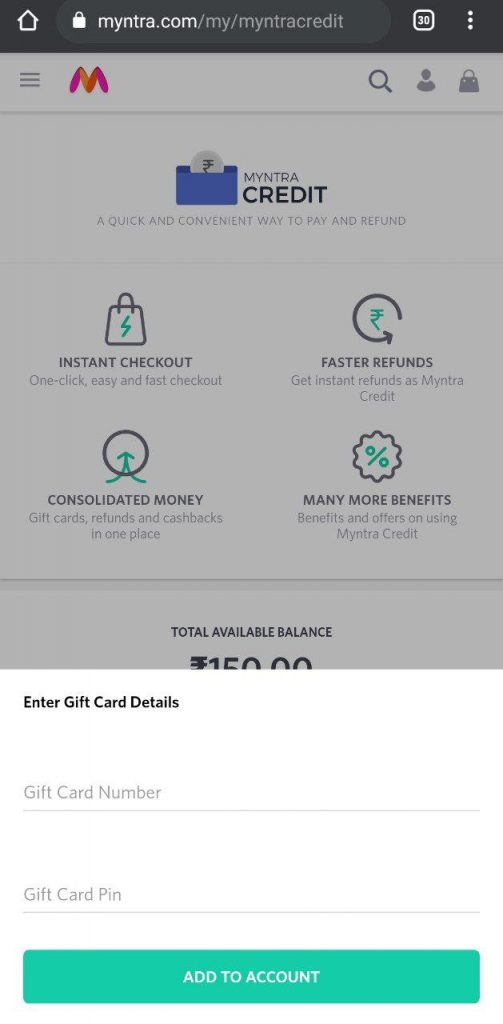 The redeeming process of the vouchers varies from brand to brand, for brands like Uber that have an inbuilt wallet in their platform you can redeem the voucher code to credit the amount directly in your Uber wallet.
But for other brands like Grofers, you can redeem the code only during the checkout process of the shopping experience.
Update your GoSats App now to experience the smooth shopping experience.
Happy Stacking!
You can download the app HERE if you haven't already.
Follow us on Twitter
Join our telegram community HERE.
Join our Whatsapp community HERE.